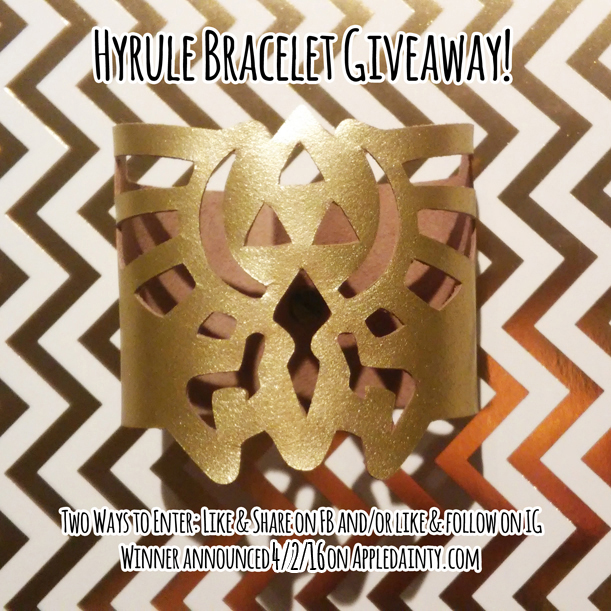 If you liked yesterday's tutorial, then you'll be happy to know that I'm giving away a Hyrule Crest Bracelet!
There's two ways to enter:
Like & Share on Facebook
Follow and Like on Instagram
If you do both, you get two entries!  The last day to enter is 4/1/16. The winner will be announced on 4/2/16.
If you like leather jewelry, like this bracelet, please consider checking out my the Kickstarter campaign for my Flora and Fauna Jewelry Collection.  Your support is greatly appreciated!
Good luck!