Happy New Year, dear readers! I normally try to start out the new year with lots of blog entries ready to go, but the end of 2018 wasn't very kind to me in terms of free time. As such, I'm getting off to a bit of a slow start this year; I finished this pencil drawing on the 1st, but didn't have the time or energy to scan, edit, and write a new blog post until today.
My 2019 self portrait is a bit of a reflection of this, being a simple pencil portrait. Would I have liked to spend more time on it? Sure. But, I'm happy that I did finish a new self portrait in the first week of the new year, keeping up a tradition that's been going on since I moved to Canada a few years ago.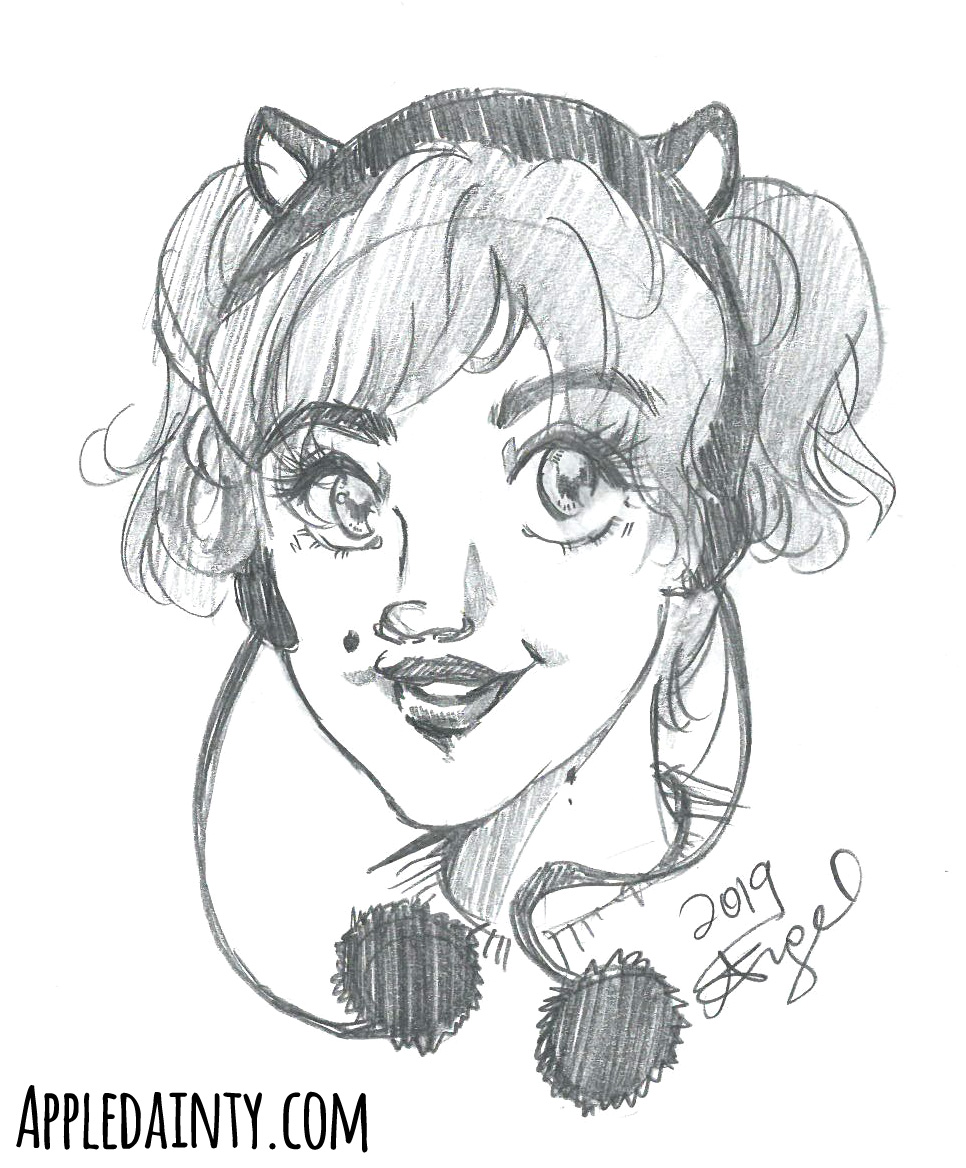 Things have calmed down a bit, but we're still really busy with trying to finish our kitchen and finally unpack all of our belongings.  Progress is going at a bit of a snail's pace, but we're nearly done with all of our major projects – which I'm looking forward to sharing with all of you!
I'm also looking forward to having more time to dedicate to my art projects – with lots of kanzashi, a bit of painting, and even some resin pieces coming on down the pipeline. Anyhoo, that is all I've got for today. I hope you check back again shortly for more art, crafts, and creativity!