Happy Monday everyone! I hope you all had a lovely weekend. This weekend was super busy for me. I was intending on finishing my 2017 self portrait for this week's blog post, but I ended up having to do a bit of traveling and a bit of moving. So, I decided it would be a good time to do a sketch dump instead!
I must admit, I have been bad about sketching regularly. I decided to make an effort this year to draw more regularly. I'm not concerned about perfect drawings, more than I am concerned about practicing. I don't want my skills to start slipping because I don't dedicate enough time to them.
Anyhoo, one of the first sketches I did were of my cat – Isabelle. I posted that one up on Instagram and Twitter yesterday, but don't have room for them here on the blog. D'oh.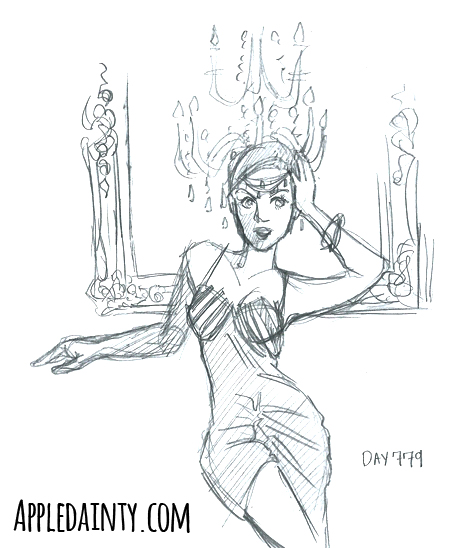 The next three sketches came from prompts over at the Daily Drawing Challenge Facebook group, which I really recommend. I like that they give a variety of different photos to work with.
I think my favorite one is the little girl with the crown. She had to the freakiest little expression on her face, and I feel like I managed to capture the essence of that expression reasonably well in my sketch. Now if I could just find a way to translate the energy of my sketches into inks, I would be golden!
Anyhoo, that's all I've got for this week. Check back next week for more art, crafts or cookery!