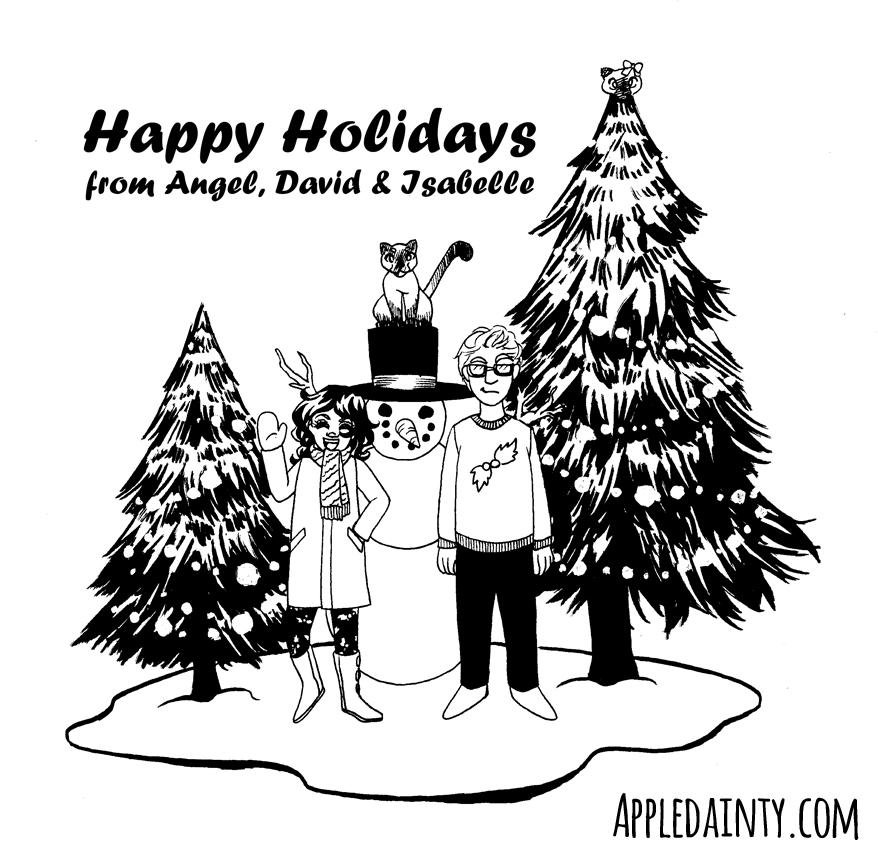 Merry Catmus & Happy Holidays from our family to yours. We hope you have a happy, healthy 2018 and that Sandy Claws brings you many tuna treats, catnip mice and feathered danglers for Catmus.
Dave and I are celebrating in our usual fashion – hiding from the snow, harassing the cat, eating an unreasonable number of nutella meringue swirl cookies with espresso cream. It's been unseasonably warm here in Saskatoon, which you think would be nice but it just leads to a cycle of gross watery mud followed by huge ice slicks. Ah, the beauty of Saskatchewan in winter.
I'd like to give an extra special shout to my super special awesome Reddit Secret Santa, who sent me the mad loot pictured – art kits, sailor moon socks + wallet (!) and french macarons (!!). You're the real MVP Secret Santa!
Since I was lucky enough to receive two art kits, I'll be donating one to the local kid's school supply charity. Gotta spread the holiday cheer, eh?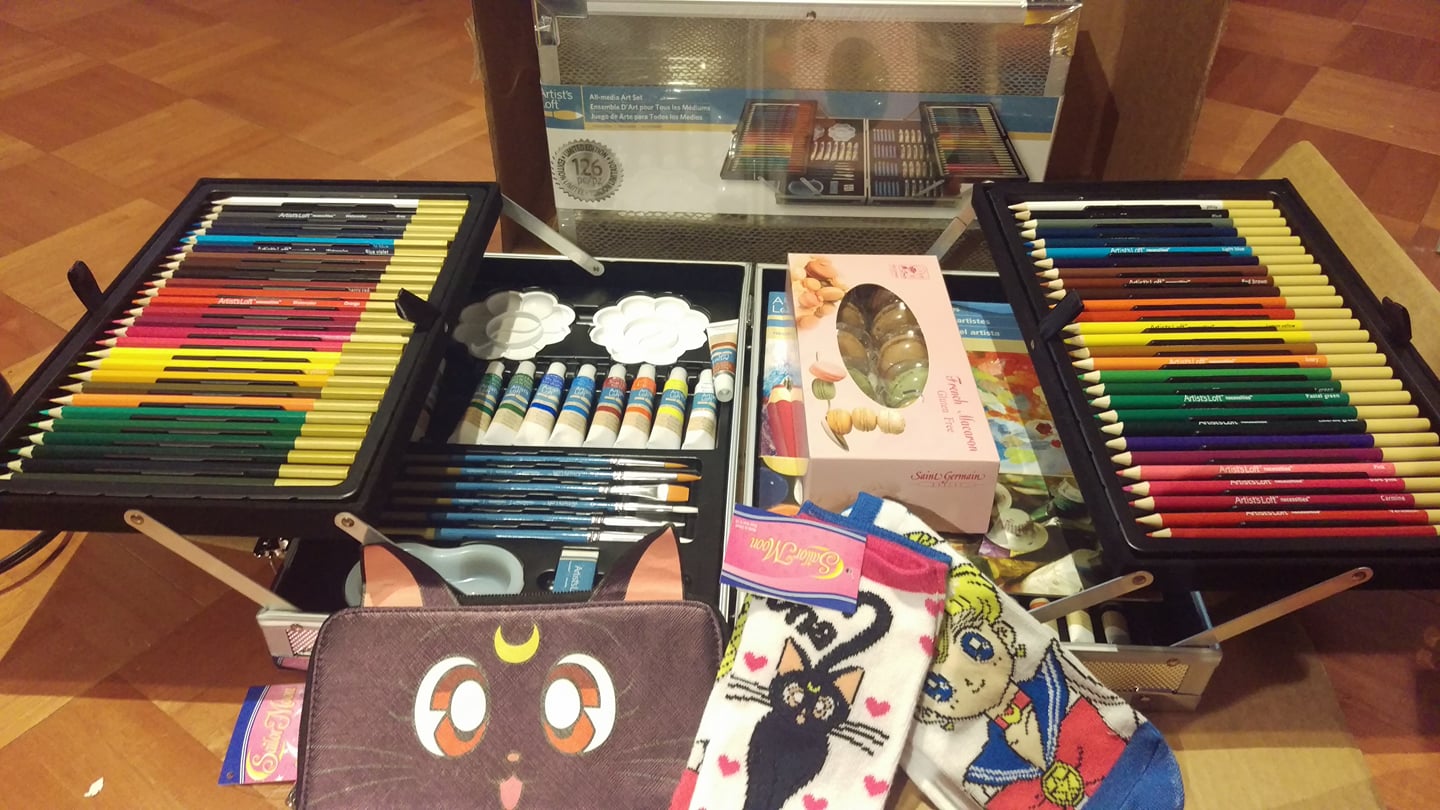 Anyhoo, that is all I've got for this week. Be sure to visit again next week for more art, craft, or cookery! And please, be excellent to each other. 🙂