It's been a busy week with the launch of my Kickstarter for the Flora and Fauna Collection, but that doesn't mean I can slow down on my other projects or blog updates. So, of course, I've got something new for this week.
Recently I was inspired by a prompt from a daily Spoonflower Contest – pencil drawing.  I pretty much start everything with pencil drawing, so it's not an unfamiliar prompt.  I wanted to do something cute, and I had been drinking tea and thinking about the my Mom's cool tea cup collection when inspiration struck.
I started with this sketch, which you may remember from my Instagram if you follow it. If not I hope you start!  I post lots of previews and process pictures in real-time there.
From these initial sketches, I lightboxed clean drawings onto a set of watercolor cards. I picked these cards up at Michael's when they were on sale, figuring I could use them to create birthday and holiday cards.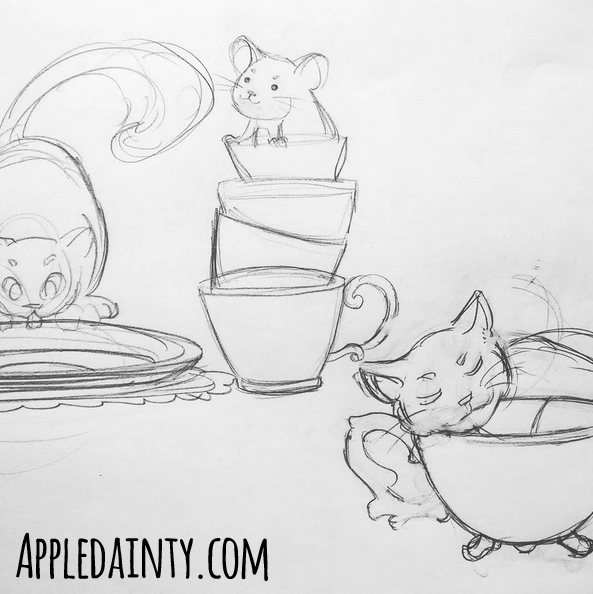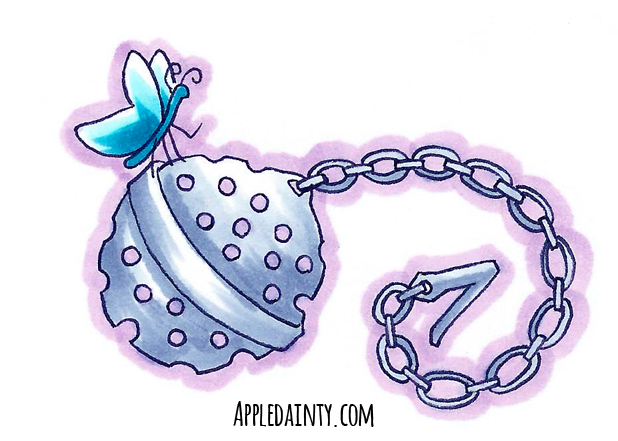 Aside from the cards, I also wanted to make an entry for the Spoonflower contest that prompted me to come up with these little cuties. When I arranged the first few images in the pattern I realized that there was a blank spot in the middle. The teaball with the little blue butterfly is the piece that filled in that last bit of the puzzle.
If you like the pattern, please consider voting for me in the Contest!  You can also purchase the pattern as a fabric, wrapping paper, or wallpaper from my Spoonflower Shop.