A couple weeks ago Spoonflower announced its newest contest prompt – inter-species animal friendship. Normally a prompt like this would make me think of doing something super kawaii with cartoony creatures, but I've had an idea for a children's book on the back burner for eons.
For years I've wanted to illustrate a children's book or fable about how the first flying fish learned how to fly. The story goes that a little fish befriends a crane, and the crane teaches the fish how to fly.  The fish flies to the ocean before the crane's eggs hatch, fearing that the crane would feed him to his young. That's why flying fish are now ocean-dwelling instead of freshwater fish.  I'll probably post up the full story with illustrations at some point, just wanted to get the gist of the idea out there.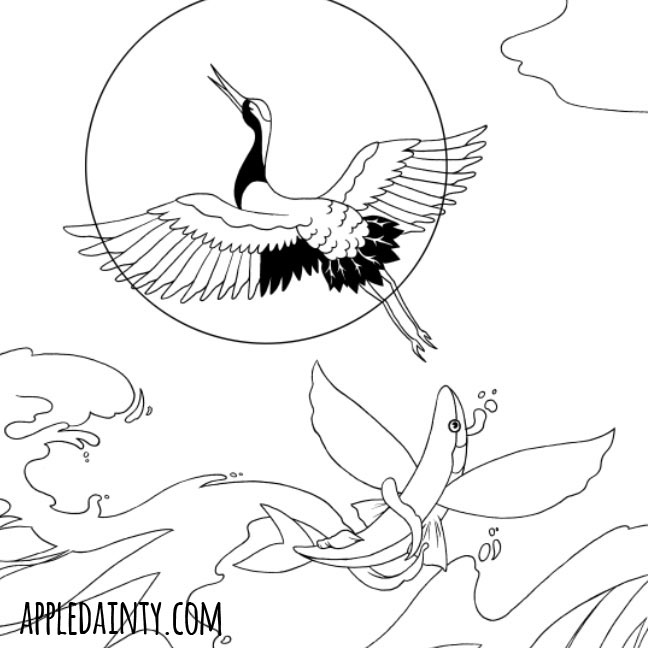 Flying fish really only live in a few different places, one of which is Japan. Since I've also been pondering a kimono or chiyogami inspired design, I felt like it made sense to combine the two ideas into one.
I'm really happy with how it turned out. This is a fat quarter sized design for the Spoonflower contest, but I'm planning on making a larger version that is the size of a baby quilt.
If you have a minute, please consider voting for my design in the contest. Thanks so much for your support!  Check back in next week for more of my artistic endeavors.