Happy Valentine's Day lovely readers! I am very excited to share with you this year's Valentine's Day card. I draw a card for my husband every year, usually a drawing of a fox.
This year when I asked him what kind of fox he wanted, he told me he wanted both a fox and a shiba inu – which are his favorite kind of dog. It sounded like a fun idea, so I started brainstorming the sketch for this card right away.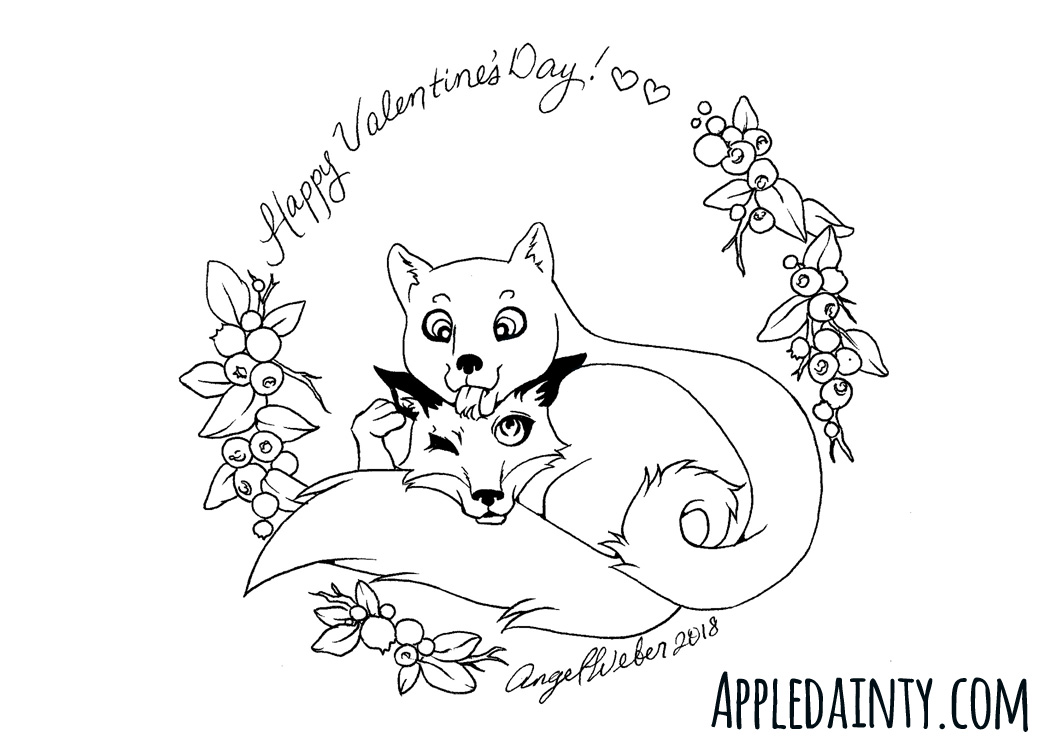 If you follow me on Instagram, Facebook, or Twitter you probably got to see my original sketch yesterday!
I originally planned a kind of field-like background for the drawing, but after further consideration I landed on a border of Saskatoon berries. They are Dave's favorite. The first time he visited me in Florida I actually imported a can of Saskatoon berry filling and made him a Saskatoon berry pie for his birthday.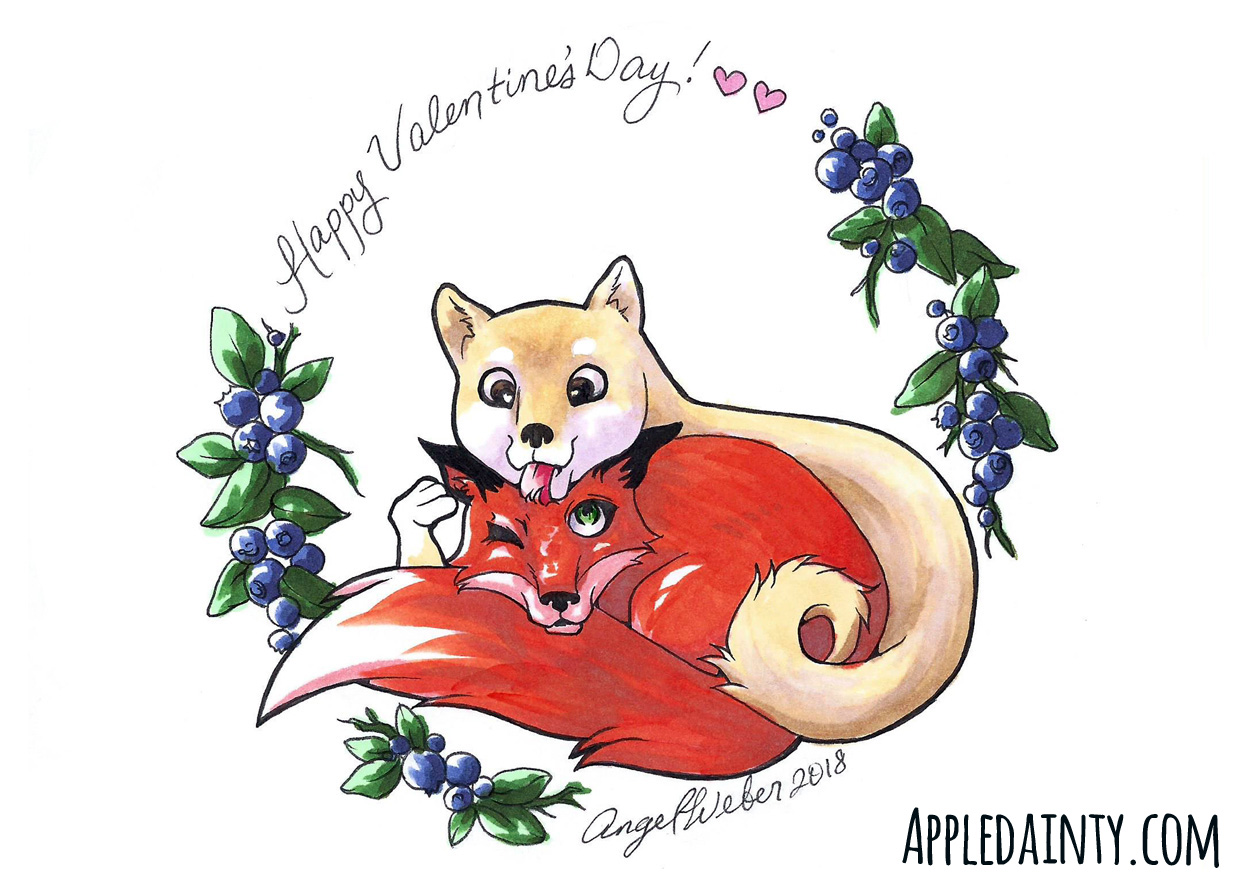 I colored this card with a combination of copic markers and white gel pen. Nothing too fancy going on here. I was thinking about doing a second version digitally, but when I finished it I felt satisfied so that probably won't happen.
However, if you'd like to try your hand at coloring this piece, please go right ahead. You can download a printable coloring sheet of it here. The file is set for 5×7 size, which is the size this card was drawn at. This coloring sheet is for personal use only; not to be used for commercial purposes. Please do not redistribute.
That's all I've for for this week guys. For now, I'll leave you with this fabulous photo taken by the talented Keoni Michael when Dave and I were on vacation in Hawaii last year. We loved working with Keoni, and how beautifully he captured us! If you're going to be in Hawaii and want to get some photos done, we highly recommend working with Keoni. I also heartily recommend REVEAL Hair & Makeup, who were also fantastic.
Thanks for reading and I hope you check back again next wee for more art, crafts and cookery!