It's finally December and I don't feel weird about posting holiday themed things. I wanted to do a family portrait last year in the hopes I'd develop it into a tradition that we do every year, but I got a bit lazy last year and the portrait never materialized.
This year I pushed myself to get it done, and figured it would be easier if I started early. So, I did the sketch about a week ago and made final touches to the drawing yesterday.
I've always put 'Merry Catmas" or "Merry Meowmas" on my cards (generally featuring my cat, Isabelle), and I used to sign them from "Santa Claws." Since neither Dave nor I are particularly religious, I saw no reason to change that now. Although, Dave is a dog person and not the cat's biggest fan.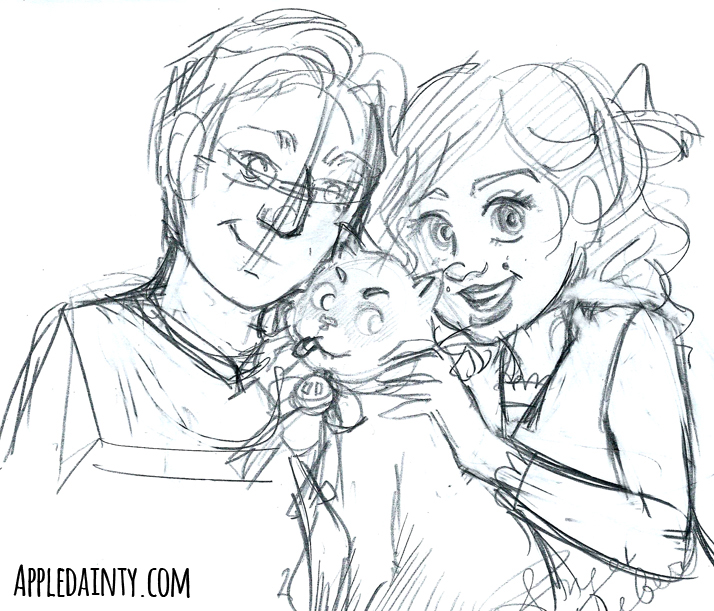 I pencilled a clean version of the sketch onto a piece of plate bristol and did a quick deadline ink over it with a copic 0.3 multiliner. I was thinking about inking with a croquill, but felt like it would be faster/easier and not bleed as much when I colored it if I just went with technical pen.
The coloring is with copic markers and a little bit of white gel pen for highlights. This year's card is not too fancy, but that just leaves lots of room for improvement in the future.
That's it for this week's blog, but do check back next Friday for more exciting art and projects!