I've been working on a bunch of new projects simultaneously, but I haven't forgotten about posting this month's sketch dump. This month I'm mixing in sketches for works in progress along with drawings that come from the Daily Drawing Challenge prompts.
First up is a piece I started inspired by MerMay, but didn't quite get around to finishing. I'm about to start the finished pencils for this piece, and thought it would be fun to post up a sketch in the mean time. When developing this sketch I pulled inspiration from my favorite art style – art nouveau. I think I'll do a version in photoshop for print, as well as color the original with copic markers.
The second sketch is a prompt from the Daily Drawing Challenge facebook group. I'm a big fan of large, decorative, or otherwise interesting moustaches so when I saw this prompt I immediately knew I needed to draw it.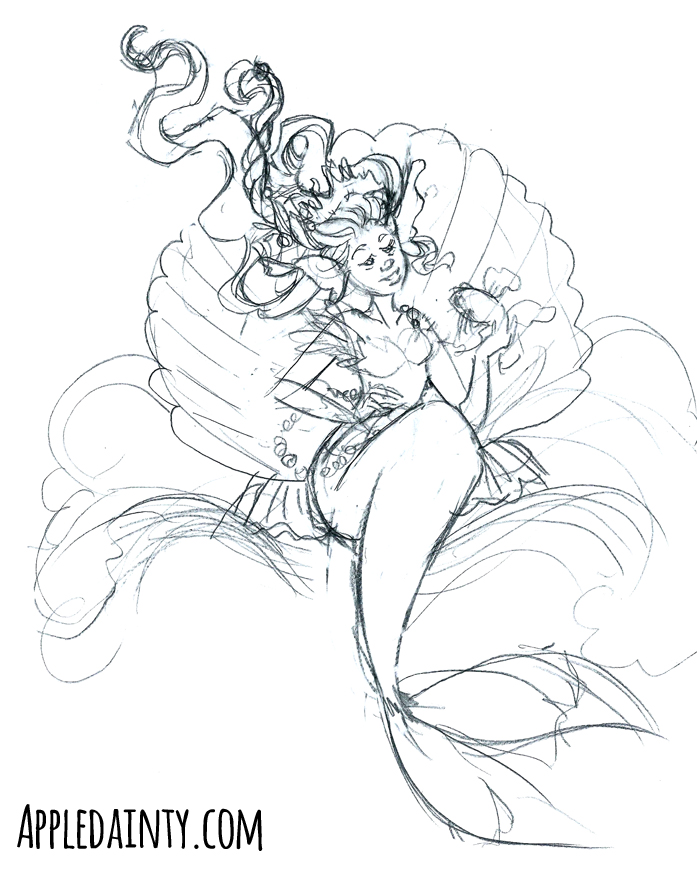 The last sketch for this month is another prompt.  This one drew me in with a little girl and her teddy bear.
That's about all for this month. Check out my Twitter or Instagram to the runner up sketch for this month – which involves a purrmaid!
Thanks for checking out the blog and be sure to check back next week for more, art, crafts and cookery!