One of the things I've been learning a bit about the last few years is how wasteful the fashion industry is. So, for me part of embracing slow fashion in relation to my kimono remake projects includes using up as much of the material as I can. Luckily, there are numerous ways to do this. After finishing my dress, I realized I had quite a few pieces of cloth left. Many of the pieces are just plain purple cloth, but there are a few sections with phoenixes or flora on them – and I decided to use the pieces with design to make matching purses.
I made a box clutch a while back in a rectangle shape, but I also bought some box clutch frames in plum blossom and round shapes.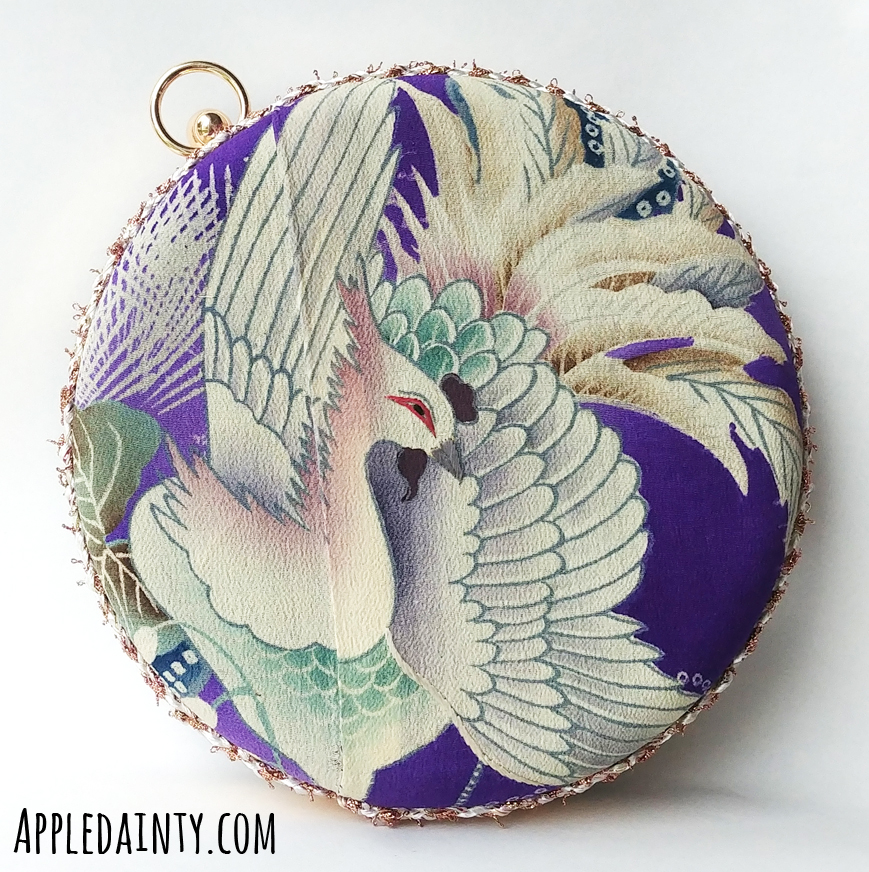 I considered using the plum blossom shaped frame, but the fabric wasn't quite large enough to cover the shells of the frame – and I think round actually suits this project quite well. After all, in western legends the phoenix is known for representing the circle of life and death – round, circle, you get it? Haha, yes, I love terrible puns.
This project was actually quite easy to complete. I used double sided stick paper to apply the fabric to the inside and outside of the box clutch shells, then used E6000 to adhere the fabric covered shells into the frame. I didn't add any interior flaps to this purse, as I actually prefer when it can open up all the way. One of the only unfortunate things about these frames is that the frames are a tad on the wide side – so you either need to use thicker fabric or give it a layer of batting or maybe interfacing underneath. To get around this, I just added a braided trim around the frame edges.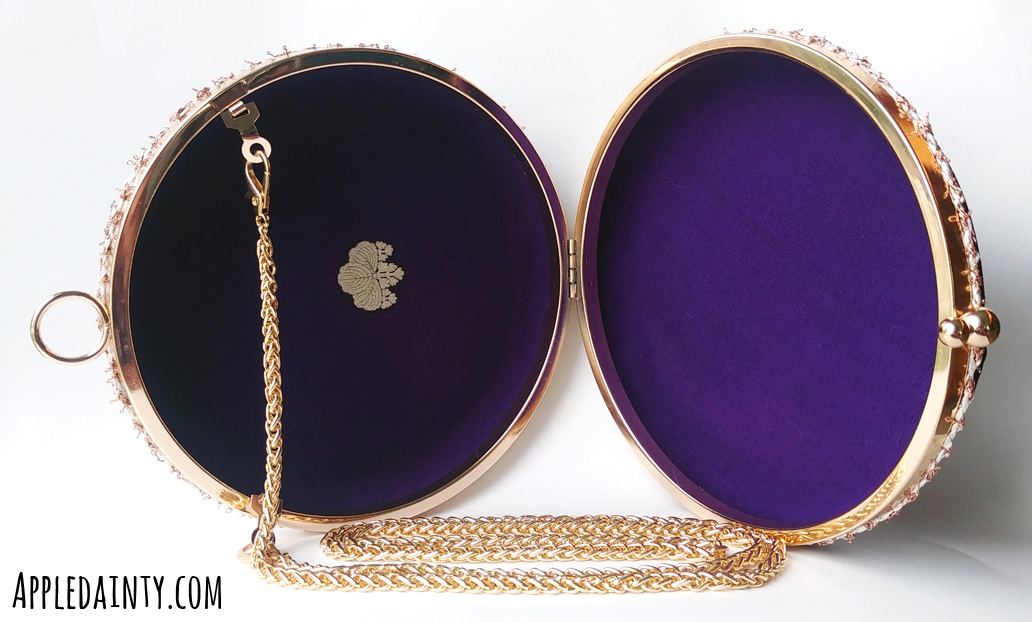 I knew I wanted to inside of this project to have a design detail, so I made sure to include one of the kamons, or family crests, on the inside. I also knew I wanted this clutch to have some versatility, so it has a matching removable chain. You can use it as either a clutch or a shoulder bag.
I actually made two of these purses. I'll probably keep one for myself, but I plan to offer the other as a reward for my WorldBuilders one-woman team later this year. I had so much more planned for my team's prizes, but it's getting late in the year now and I'm not sure I'll be able to get everything done that I was hoping to. I have a few more small projects I'd like to do, then I'll probably start on a larger Kingkiller Chronicles inspired piece – seeing as how WoldBuilders is the brainchild of Patrick Rothfuss, acclaimed writer of said Kingkiller Chronicles.
Anyhoo, that is all I've got for today. If you enjoyed this post please check back again next week for more arts, crafts and creativity!