One of my husband's cousins is getting ready to have a baby. New babies are super exciting, and I wanted to make a gift – but things are a little tight for us, so I wanted to see if I could come up with something that wouldn't cost too much, and would use some of the supplies I already had on hand.
I have always loved crocheting, and although I've been crocheting since childhood, I've not made anything much more complicated than decorative lace edging (which I've turned into collar necklaces in the past) and the occasional scarf or hat. Certainly not anything that needed special stitches, lots of color changes, or even stitch counters.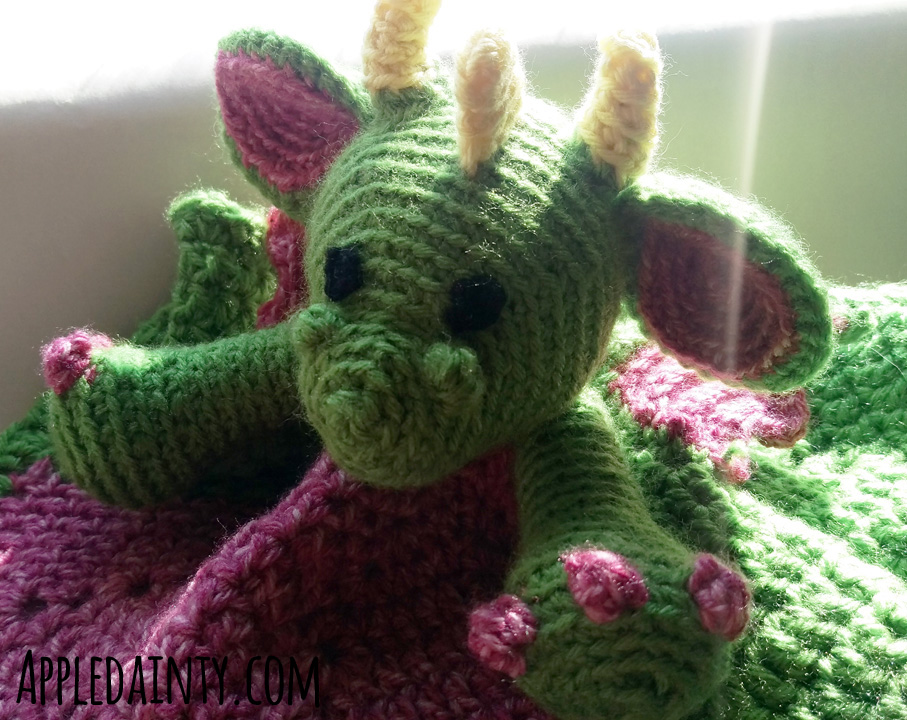 But, when I was looking at baby gifts, I came across some crochet security blankets with cute amigurumi details, and thought I could definitely do something like that. I've been crocheting forever, it would be quick and easy! (Hint: Nope.)
I fell in love with this pattern from One & Two Company for Felix the Dragon. I already had a stash of yarn, which needed to be dug out from the storage space under the stairs, and didn't buy anything for this project other than the pattern. I sat down with my new pattern and ready to take on the world, and quickly learned that I barely remember the basics of crochet. I ended up redoing the head twice before getting it right. D'oh.
After two failed attempts at the head, I took a break from that and worked on the blanket instead. I only had to redo this part once, and I feel like I learned a lot. After those initial difficulties, it was pretty smooth sailing. I had never worked from a chart before, always written instructions, but it took both reading the instructions AND reviewing the chart for me to really get the hang of the pattern. Not that the pattern is hard to read or unclear, it was just a bit beyond the skill level of a person who crochets maybe once every 1-2 years. The pattern was definitely worth the $5 I paid for it, and I recommend it to anyone of moderate crochet skill level.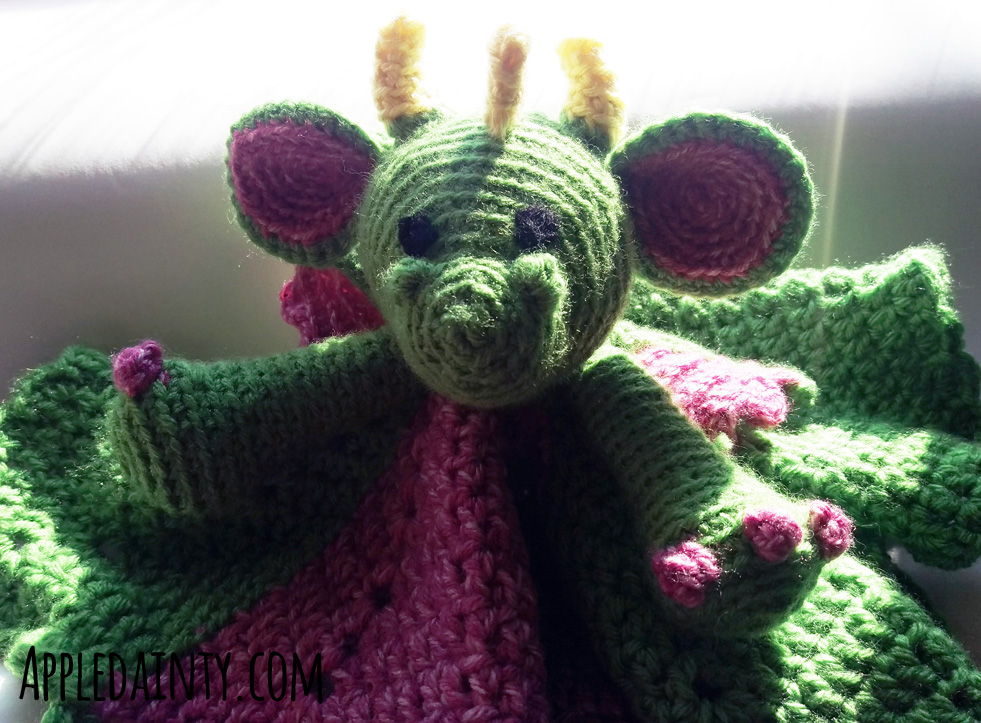 While my first attempt took me over a week, and just about killed my hands, I think if I had to make another one (at least in the next few months) it would only take me 2-3 evenings. In the end, I figured it all out and am really pleased with the results.
I also picked up the matching amigurumi stuffed animal version of Felix so that when the baby gets older and no longer needs the security blankie, I can gift them a stuffed version. How's that for planning ahead?
Anyhoo, that is all I've got for today. I hope you check back again next week for more art, crafts, or cookery!