I just finished up my first paper doll.  It's my take on Odette from the ballet Swan Lake. I've made art cards before with moving parts and pop ups, and decided to put this interest in art that moves back to work.
I started with a rough sketch. I have a tendency to draw skewed, so I actually flipped the drawing over, corrected the skew and made a second cleaner sketch before light boxing onto a piece of hot press watercolor paper and adding inks.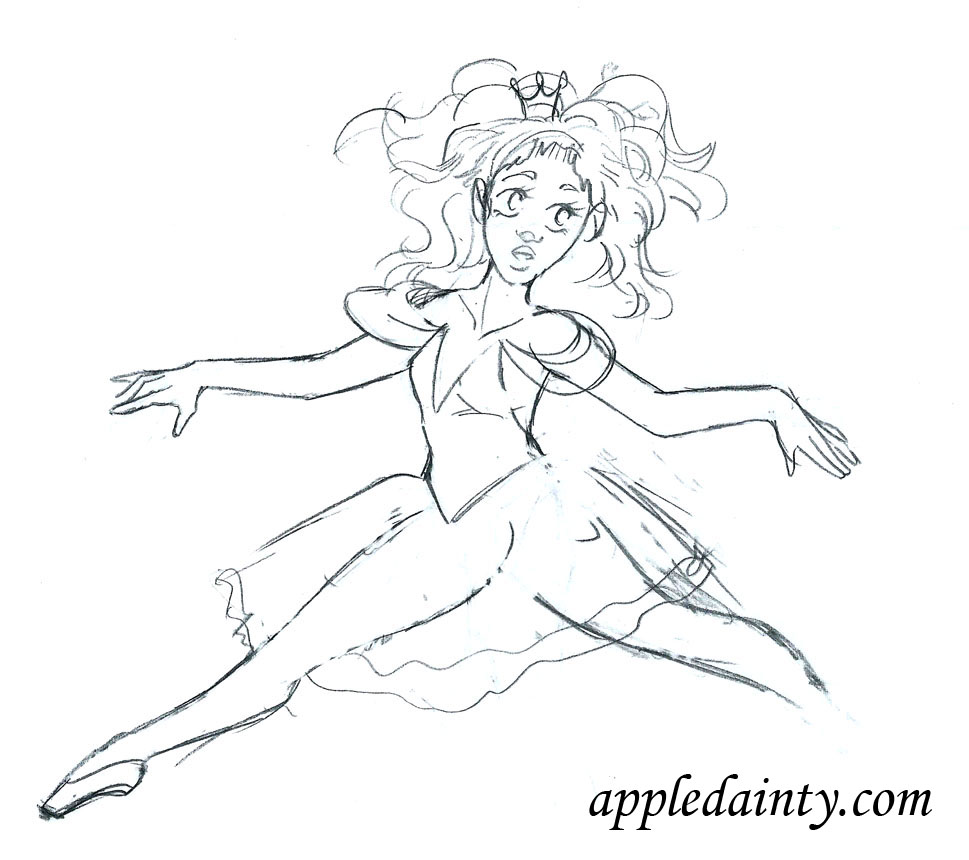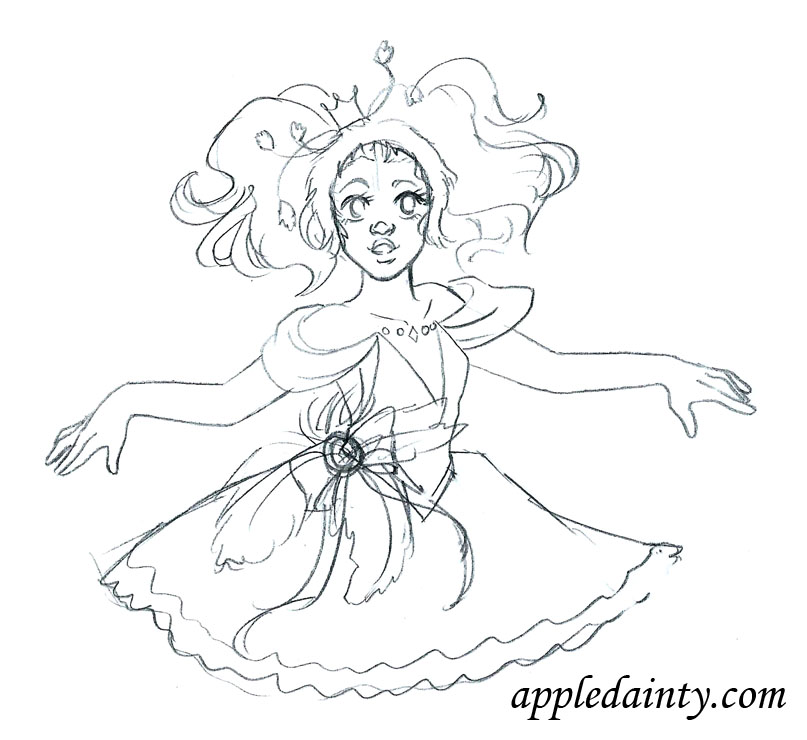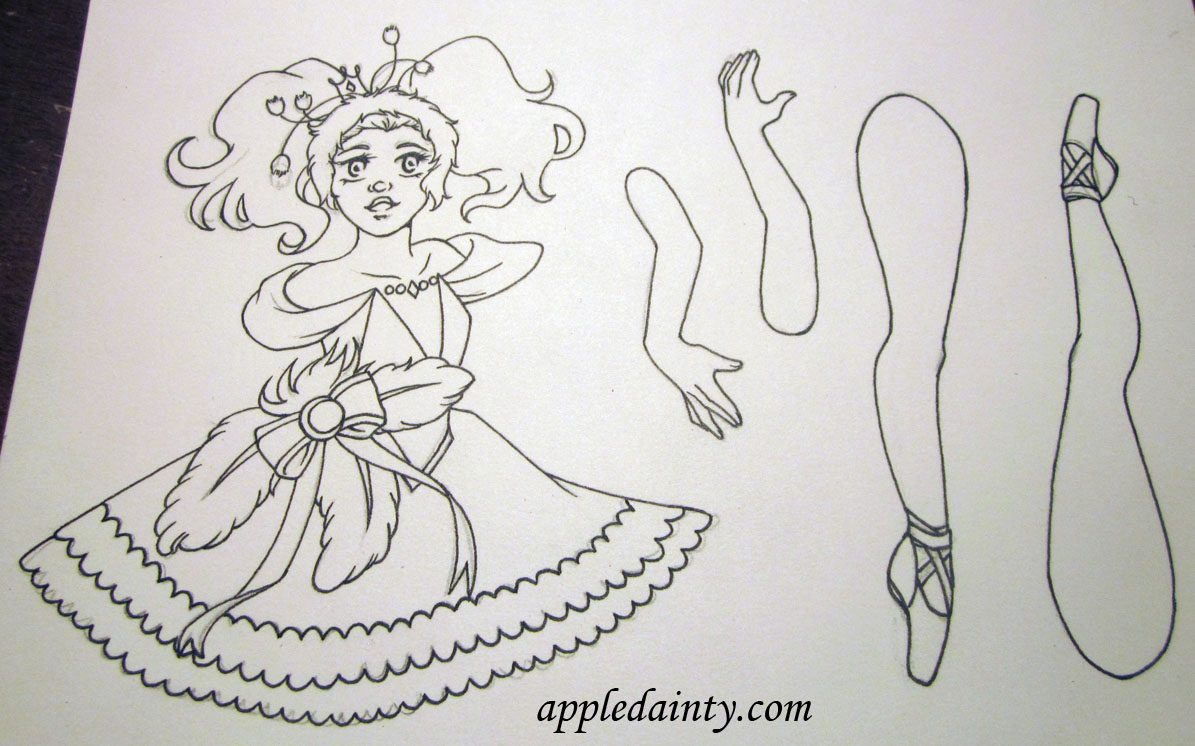 After I finished coloring the doll I carefully cut the pieces out using a pair of scissors and an exact-o knife. I then coated the back of the pieces with a coat of mod podge glue to seal it, then two coats of hard molding paste to give the delicate parts some strength. I used mini brads to secure the joints and allow for movement, then added a few highlights with white acrylic and a white gel pen.
I'm thinking about doing a backdrop for the paper doll and maybe making an Odile to go with her.
But, that's all I've got for this week. Check back next week for more artsy craftsy goodness!