After months and months of kanzashi work, I decided to dedicate some time to drawing.
When I was a little kid I found my Mom's hardcover version of the book Faeries by Brian Froud and Alan Lee. I read that book so many times that the pages started to fall out, and I ended up having to buy a new copy. Brian Froud is probably most famous for his work on The Labyrinth and The Dark Crystal, which were also big influences on me as a kid. I think at this point I pretty much own all of Brian Froud's books, including a signed book plate.
That said, whenever I start sketching and drawing just for my own amusement, without a particular focus or development goal, I end up doodling faeries. I like my faeries to be brightly colored and have outfits with a plant-based look.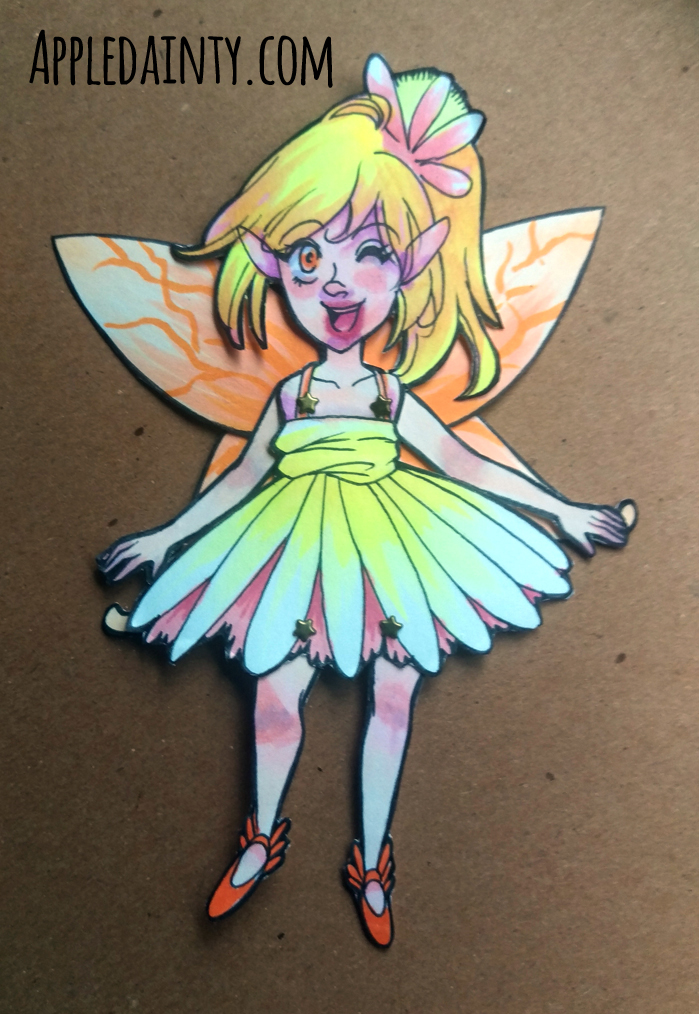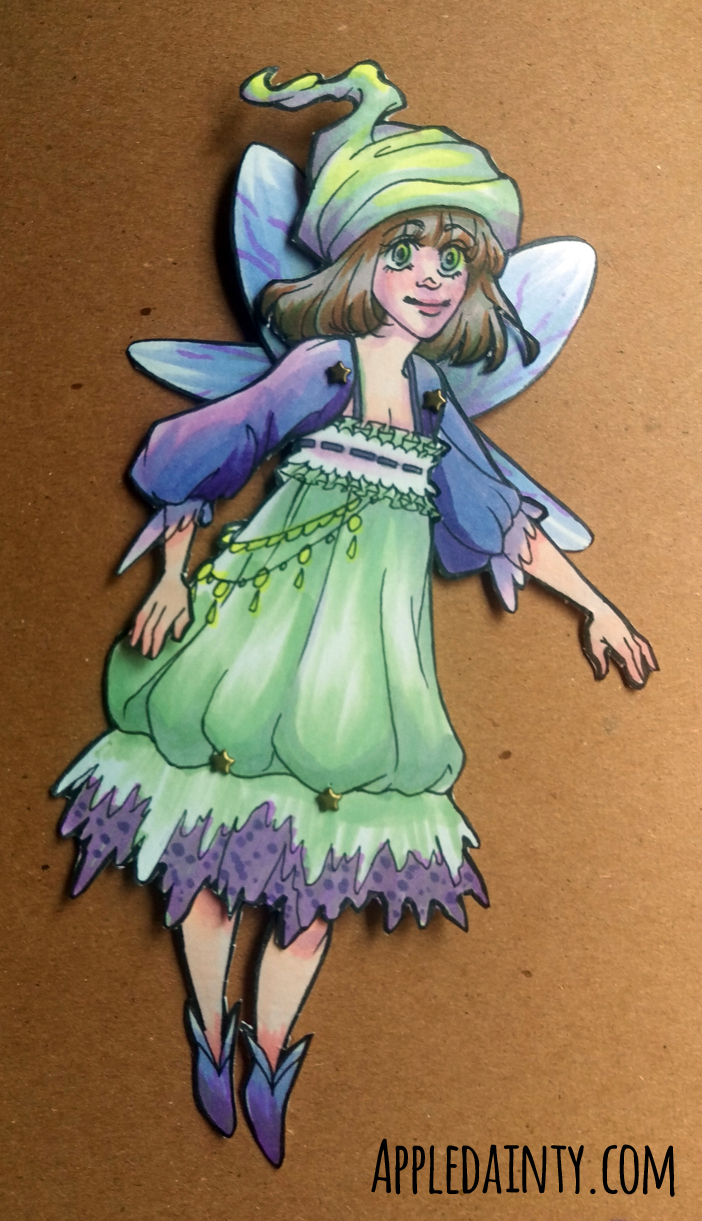 The first faerie paper doll I made is one on the dainty side with a yellow and pink color scheme. I wanted her to come across with the feel of a gerbera daisy. The second faerie paper doll is a little different from my usual plant-based faeries, and more based on the mori girl japanese fashion sect. I suppose if she was based on a type of plant, I would go with moss. What kind of faeries do you think I should do next?
Working on these dolls has given me a nice break from working on mountains of kanzashi, but I've still got plenty of kanzashi plans coming along down the pipeline. I want to replenish the pieces that sold at the last craft fair, finish filling in my kanzashi calendar and start working on some more modern pieces.
So, that's what's been going on here in the studio. Check back again next week for more fanciful art and crafty projects!