It's the start of a new month, and you know what that means – time for a sketch dump!  Normally I try to work some variety into my sketches – men, women, animals – but this month all my best sketches just happened to be of ladies.
If you didn't know, I get my drawing prompts from the Daily Drawing Challenge Facebook Group, which I recommend to anyone who wants to challenge themselves to start drawing regularly. I'm a firm believer that being good at drawing is more about practice and observation than anything else.
The first sketch for May is a portrait of a young lady with lots of hair piled high on her head. I kind of like her goth feel and sunken features/make-up.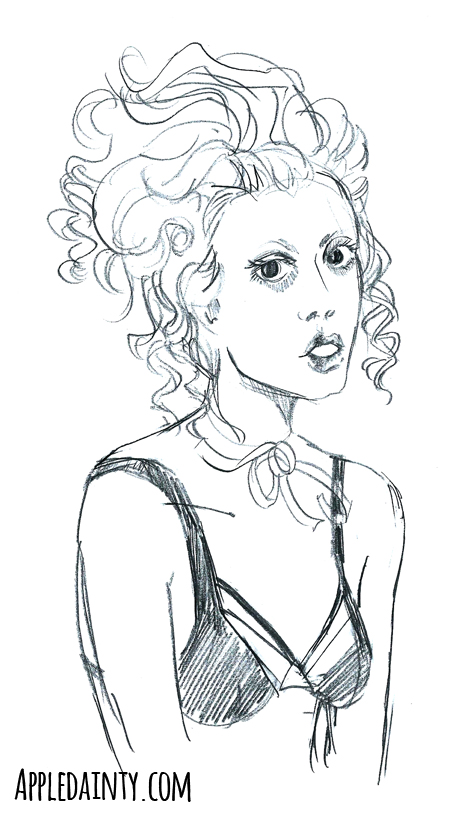 Next is a simple portrait of a young woman with a neat bob cut. Nothing too complicated.  And last, but not least, is a scene of a young girl hanging from a tree. I'm really fond of this one, as I was once a tree climber myself.  One of my favorite things to do when I was a kid was sit in the tree in the corner of my yard on a breezy day and sing into the wind.
Anyhoo, that's all for this month's sketch dump – although if you follow my Instagram or Twitter you'll get to see a bonus sketch tonight.
Thanks for reading and I'll see you next week for more arts, crafts or cookery!