Last week I finished up my first paper doll, Odette from Swan Lake.  I've always loved Swan Lake because of the dynamic between Odette and Odile, white swan and black swan.  After finishing up the Odette doll I felt like it definitely needed a matching Odile.
Odile is basically identical to Odette,  but dressed in black, and is often played by the same dancer.  That made it easy to create a second doll by just light boxing my clean sketch a second time onto some watercolor paper and coloring it up. I made her expression a bit more evil looking, but otherwise the dolls are pretty much the same.
I also started thinking about how best to store the dolls and started looking into the idea of creating a folder to hold the dolls.  That morphed into a backdrop that can also hold the dolls.
I drafted a maquette of the folder onto some printer paper first and did a trial run before drawing the final version onto some watercolor paper and cutting it out, then colored the interior with markers first, layering on about 10 different shades of color before adding highlights with white acrylic paint.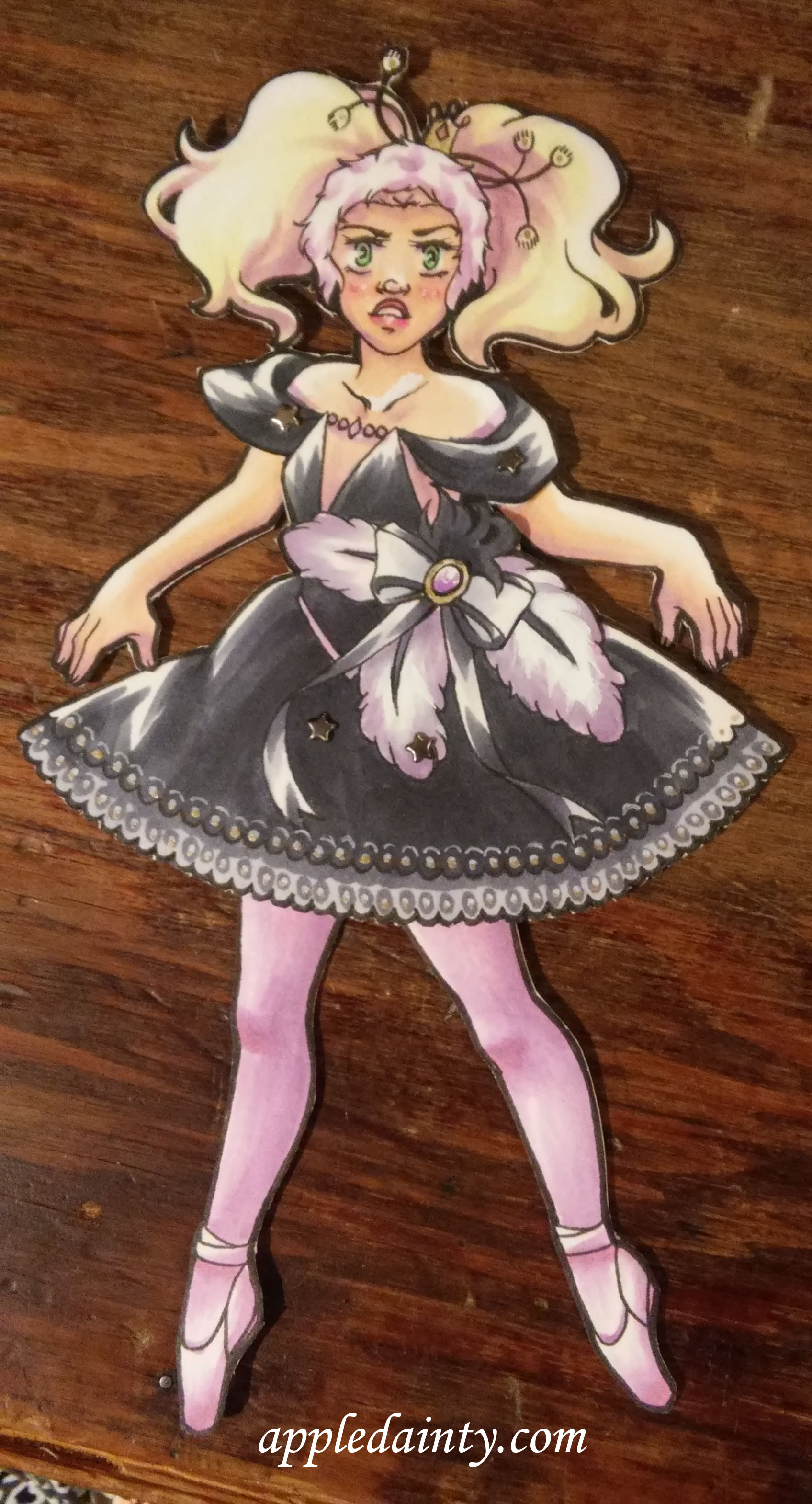 The exterior of the folder is cut out from bristol board, I used gold paint markers and gold acrylic paint to do the scrollwork, lettering and feathers. I punched a few holes in the folder with a regular one hole punch, then added the gold ribbon used to tie the folder shut; it also helps keep the dolls from falling out of the folder if it shifts onto its side. I've already got plans to do a second paper doll set and I'm excited to get started on it.