Life has been pretty hectic the last few months. Getting our house renovated and ready to actually live in has been a lot of work, and hasn't left me much time to work on personal projects. I managed to prepare what I felt like was a comfortable amount of product for SaskExpo in September, and even photographed my new pieces – but I completely forgot to edit or share these photos.
I spent a little time this week getting new pieces together for Sundog Arts & Entertainment Faire, and re-discovered these lost photos.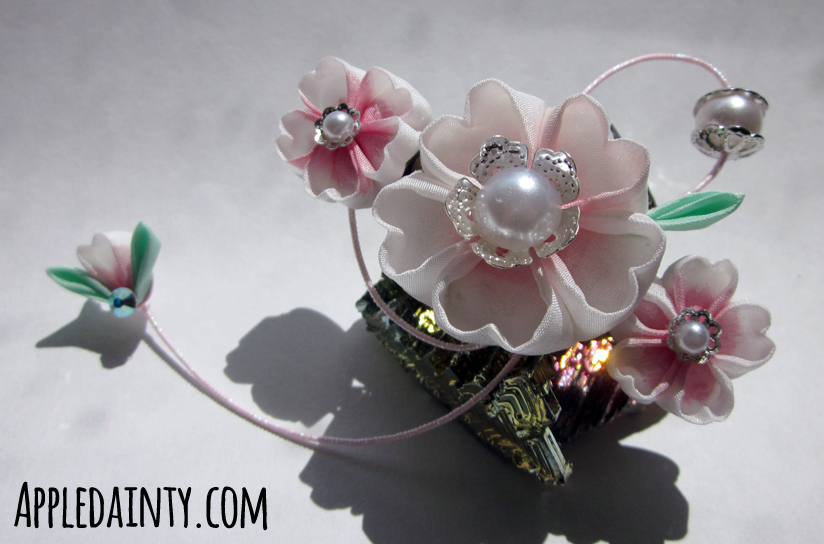 So, I'm happily sharing these cherry blossom barrettes with you today!
These are actually a new type of accessory for me. For the base I used a barrette with three round cabochon slots and filigree details. I like trying out new accessory types, and since these have been selling fairly well, I plan on continuing to craft new barrettes.
I've still got a long way to go before I'm fully restocked for Sundog Arts & Entertainment Faire, but I am really excited about what's coming up – new art, house-related projects, and even some commission work that's been a long time coming. I hope you check back in next week for more art, crafts and cookery!