Winter is pretty long and harsh here in Saskatchewan, so when it's warm and nice out like it has been lately, it makes me want to work on flowers.  So, of course I've been working on whole bouquet of new kanzashi. I only have one event that I'm selling at this year, and it's not until September, but if the way this year has passed so far is any indication, September will come much sooner than I want.
I've got some more complex pieces, but I wanted to warm up with some simpler pins before embarking on more difficult new techniques.  And, I wanted to replenish my stock as it was depleted over the course of last year. So, I started with some classic traditional favorites – cherry blossoms.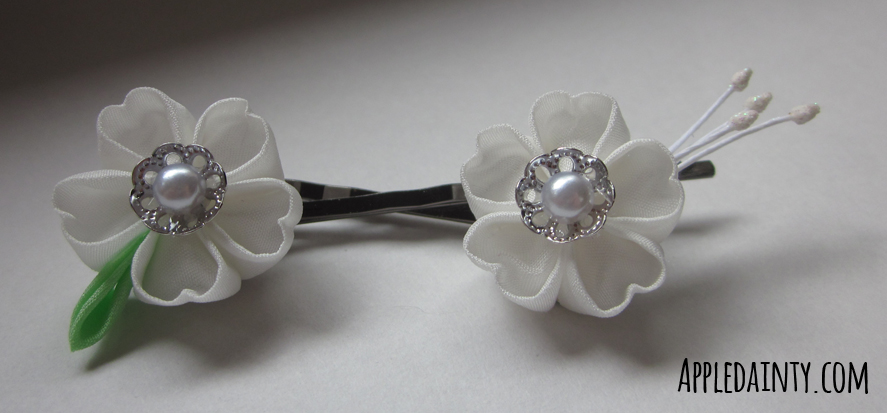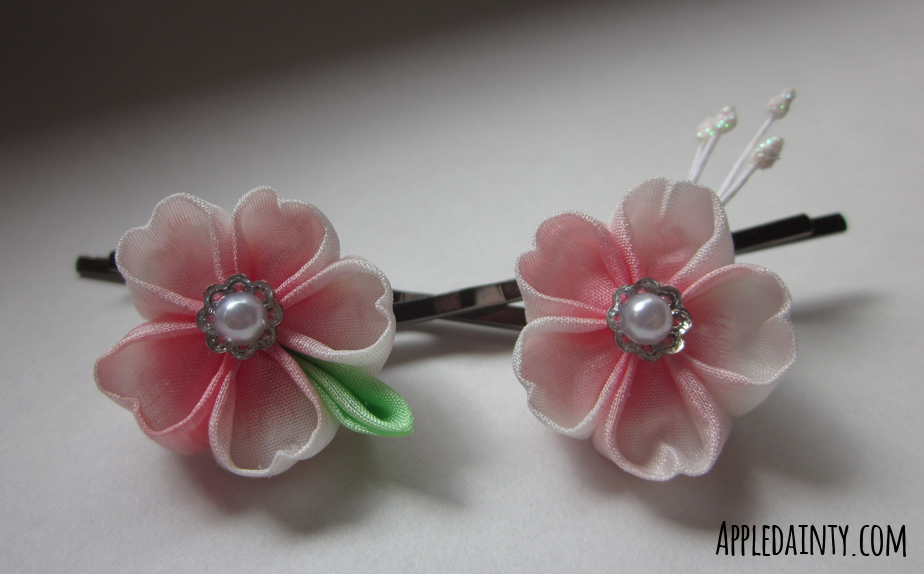 I decided on two sets of pins, and a small trio of flowers. I'm planning on doing a larger weeping cherry blossom piece with lanterns, and a comb – a hanagushi.
When I dye fabric for kanzashi I tend to do a lot of them at one time, so right now my boxes are stuffed with all kinds of pinks and yellows, and even some pale aqua blue from two years ago when we got married and I thought (briefly) of making my own bouquet. I really want to do some blue and purple kanzashi (irises and hydrangea) but I just don't have the room for it. I either need more storage, or to make more kanzashi with the available colors. I probably need to do both, but there is something very satisfying about using up all of one color.
Anyhoo, this set of cherry blossoms turned out nicely, and I'm really looking forward to working on some of my new designs.
If you're interested in these kanzashi, they are now available in my Shop. Check it out! And feel free to check back next week for more arts, crafts & cookery.