Continuing the theme from last week's blog post, I'm happy to be sharing even more kanzashi barrettes with ya'll today!
These kanzashi barrettes are following fall and winter themes – which are, in all honesty, my favorite themes. I love the rich plum red and purple colors, maple leafs, and many-petalled chrysanthemums. Most of these barrettes have sold over the last couple shows, so I'm going to be making some new ones over the next few weeks.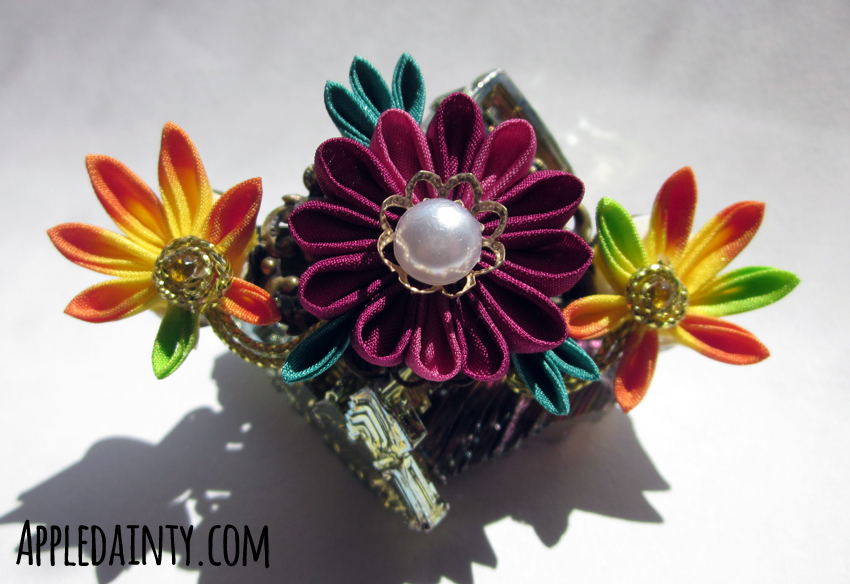 I think what I'm most looking forward to over the next couple weeks is setting up my new workspace in our basement, and my formal meeting and photography space in one of the spare upstairs bedrooms. The basement is going to house both my and my husband's computer desks, along with my printer, scanner, and personal die cutting machine (a Silhouette Curio, if you were wondering), but we don't have any windows or natural light in the basement – so I'm going to claim one of the upstairs spare bedrooms as a formal studio.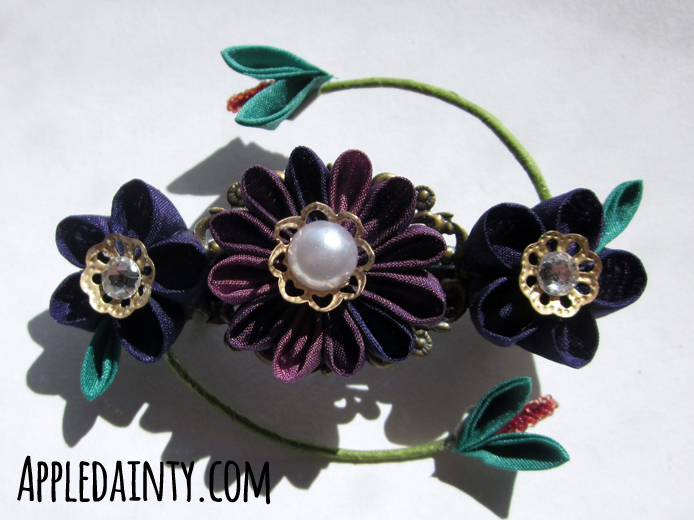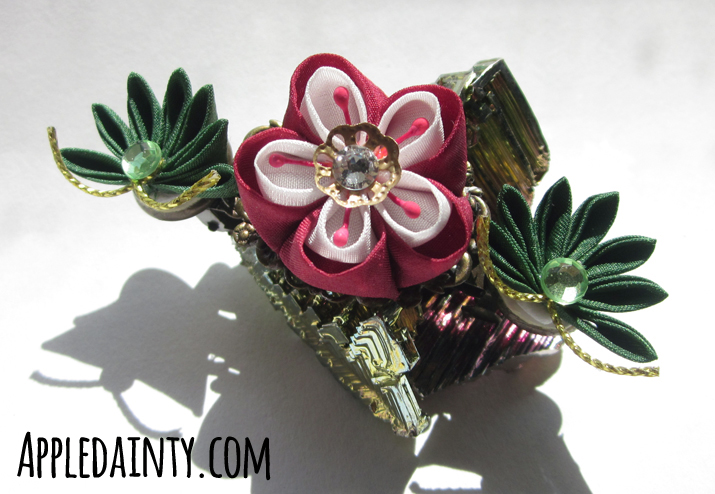 My studio space has a closet where I can store materials that I don't regularly use, a desk, shelves, display boards, and nice large windows that I can use to get decent photos of my new pieces. I can also use this space to meet with clients, although I doubt I'll ever really need to do so. Having options is always nice!
Anyhoo, that is all I've got for this week. I hope you check back in again next week for more art, crafts, or cookery!