Happy Monday everyone, and Martin Luther King  Jr. Day too! I actually have today of and I'm going to spend it relaxing and having a cooking date with my gentleman friend. He lives in Canada so to stay connected we Skype a lot and cook together. We take turns choosing different recipes, cook them at the same time then Skype as we eat.
Anyhoo, here is another kanzashi project that i actually started after the red white and gold comb. Since it was just after new year I wanted to do something with fireworks.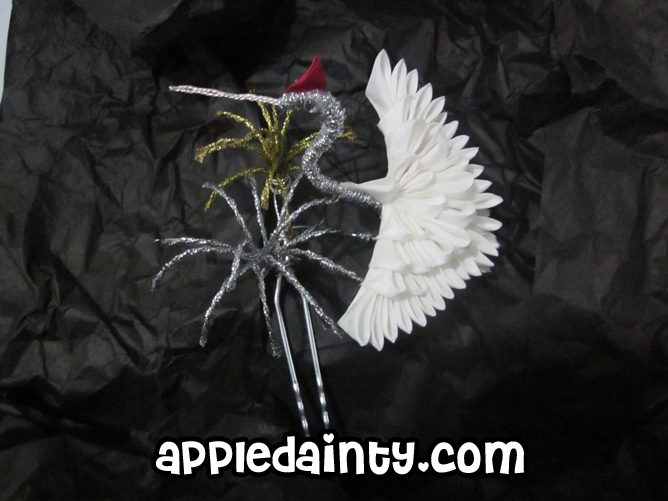 I think it turned out pretty well, but I do wish that I had had a little bit of gold wire to attach the gold firework to the hair fork with. I think that since everything was silver tone, aside from the gold firework piece, that it ended up working out aesthetically anyway.
And that's all I got for today. Happy Monday and I hope you have an awesome week!