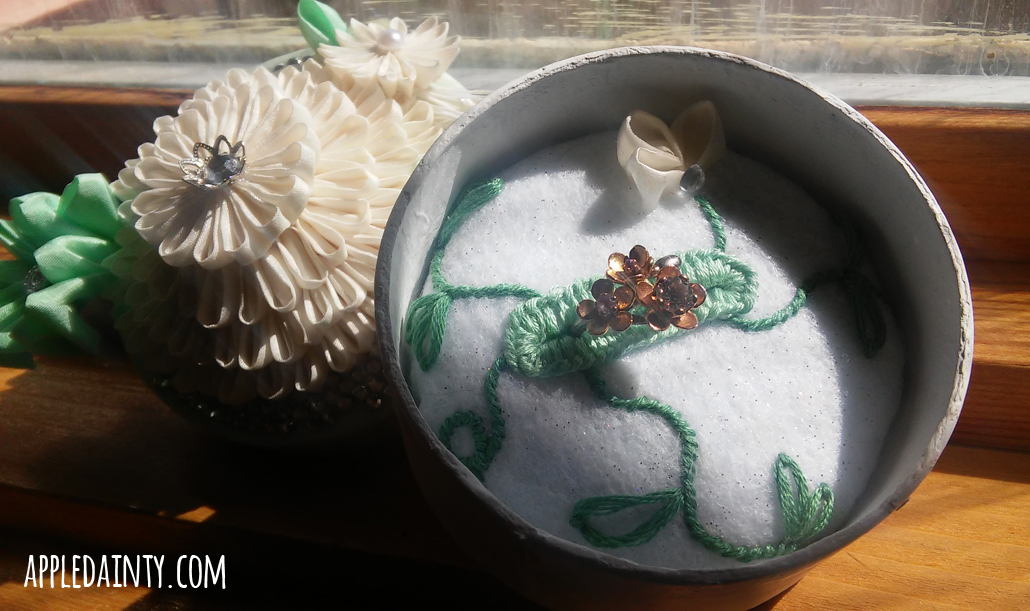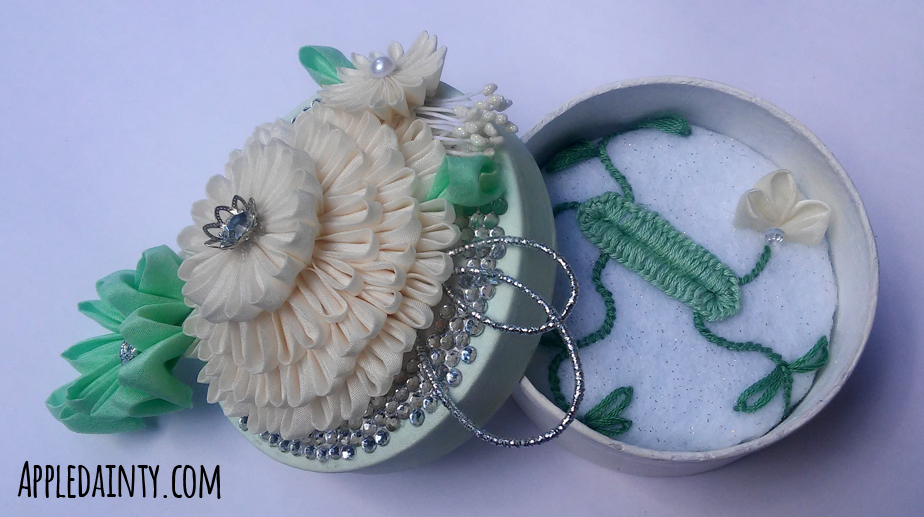 You may remember a few months back, I posted a series of trinket boxes decorated with tsumami kanzashi. At the time, I hadn't done anything with the inside of the boxes, but I recently decided to go ahead and do the insides too.
I decided for this first box that I wanted to make it a ring box. I have no idea how the inside part of the ring boxes, where you insert the ring, is made, but after a little research I found this interesting tutorial that involved sponges. On a side note, I am a member of Weddingbee, and they are a great community – if you're planning your wedding and need some place to post your thoughts, questions or are just looking for a little support, this is a great community.
Off to the Dollarama I went, where I bought a package of purple, yellow and blue sponges. Then, to Michaels where I picked up some slightly glittery white felt. I already had an incredibly large amount of embroidery floss – it was a gift that I think came from a craft store that closed – and I figured it was time to actually use some of the stuff.
It was actually pretty easy to make. I didn't get any progress photos, since this box involved a lot of experimenting, but I will probably do a tutorial with one of my other boxes.
If you like this box, it's now available in the Shop. I also do custom work, so if you're looking for something extra special feel free to head on over to the Bespoke page and fill out the contact form there.