This weekend I was very happy to attend my friend Kylie's bridal shower. I wanted to make something special for her for her big day, so I sent her a text a few weeks ago to find out what flowers and colors she liked.
She told me she likes green and lilies.  Lilies aren't a traditional kanzashi design, from what I can see, and the examples I've found tend to be made with inside out petals. I tried the inside out petals, but didn't like how it looked. So, instead I went with regular pointed petals that I'd dyed two tone green on the inside and white on the outside.
I made two smaller pins with a little bit of my favorite bright green glitter mizuhiki. They were simple enough to make; the hardest part was cutting away the excess backing board after the petals dried.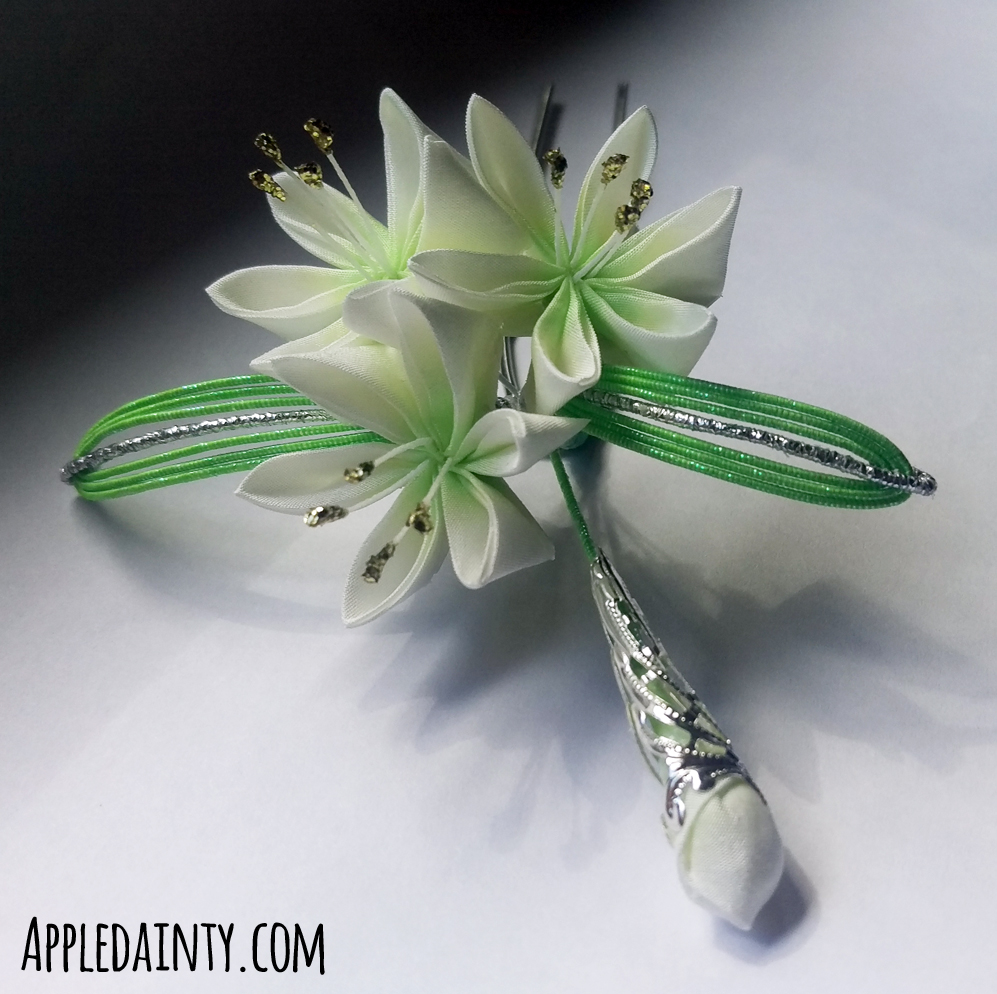 After I finished the two pins, I made a larger hair fork with three big lilies and some mizuhiki leaves. I'd never made mizuhiki leaves before, and they turned out all right. I wish they were a little tighter,  but they turned out pretty well for a first try. And what really matters is that the bride-to-be really liked her gift.
I was a little nervous; my gift bag was the smallest one at the party and wasn't elaborate looking. I didn't even make a card (oops x_x) but Kylie seemed really happy with her gift, and everyone else at the party seemed impressed that I made my gift by hand.
Anyhoo, that's all for this manic Monday. Check back on Friday for a fresh new post.