It's been a really busy few weeks. I got a part time job and I've been trying to finish up the last few kanzashi for the upcoming Etsy Made in Canada Market. This week I finished up a small lily trio and a couple lily pins, as well as a new flower I was super excited to work on – narcissus.
Narcissus are a motif for the month of March, like last week's canola flowers. The lilies I just made because I had extra petals leftover from making my friend's bridal shower gift. I can't just buy storage bins every time I run out of space, so I try my best to use up all the squares.
To be honest, this week was a bit of a struggle. Whenever I get close to the end of a project, I have a tendency to stall out. I start running out of energy or get a little overwhelmed by fear of failure. For the Flora and Fauna Kickstarter I wanted to avoid that and be prepared in case something went wrong, so I built a month of extra time into the reward fulfillment date. I ended up being about a month ahead of the fulfillment date, and didn't need the extra time, but it helped ease my anxiety.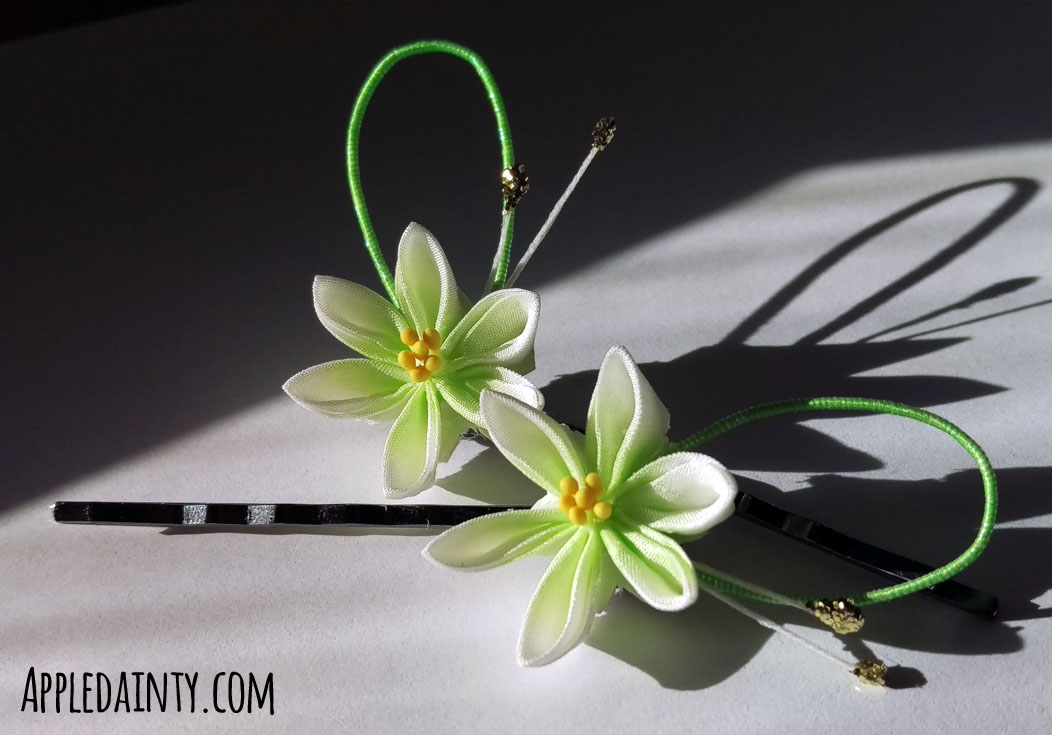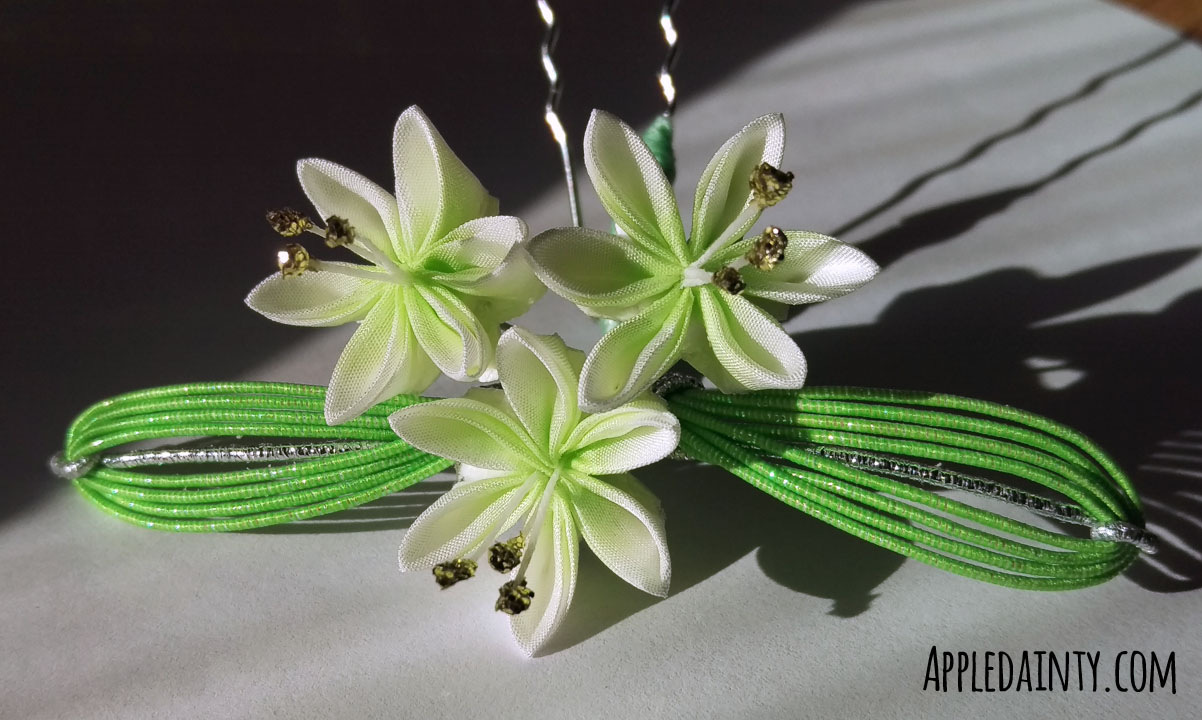 For this market, I had a very ambitious list of what I wanted to do. I knew the list was too big and I'd never be able to finish all the things I wanted to do in the time that, but instead of trying to figure out a way to finish everything I decided to just try and work on something every week and take pleasure in finishing each new piece.
Artists have a tendency to take pride in being addicted to coffee and never getting enough sleep, I'm guilty of it myself. I don't want to perpetuate that line of thinking anymore. I already have enough anxiety problems without working myself to the point of exhaustion. Maybe exhaustion helps some people feel accomplished, but it just increases my anxiety. It's hard to feel accomplished when you're tired, miserable and trying not to have a panic attack.
Anyway, halfway through the prep period for the market I took a look at my list and narrowed it down to pieces I could feasibly complete prior to the market. This week I finished the last few items on my revised list and now I've got a whole week to work on things for my own enjoyment!
Dave and I are going to SaskExpo this weekend and getting the chance to meet Carrie Fisher. It's really nice to be able to go to the convention without feeling guilty that I'm not working on art instead.