I mentioned in last week's blog that plum blossom kanzashi sold much better at SaskExpo than I had originally expected. So well in fact, that all of my plum blossom items sold out – even my large Plum, Aster, Pine and Crane kanzashi. That piece had long been one of my favorites and I nearly cried when the lady decided she wanted to buy that one.
I've been working on lots of new pieces for Calgary Expo Holiday Market, including restocking all the plum blossom pieces.  But, for now I thought I'd share some of the pieces from SaskExpo. I produced a lot of new pieces for SaskExpo, and although I got photos of pretty much everything, I didn't have time to edit and post them up.
Pine, plum, cranes, mochibana – these are all lucky themes for the winter season. My favorite new piece is probably the pine need + pinecone kanzashi.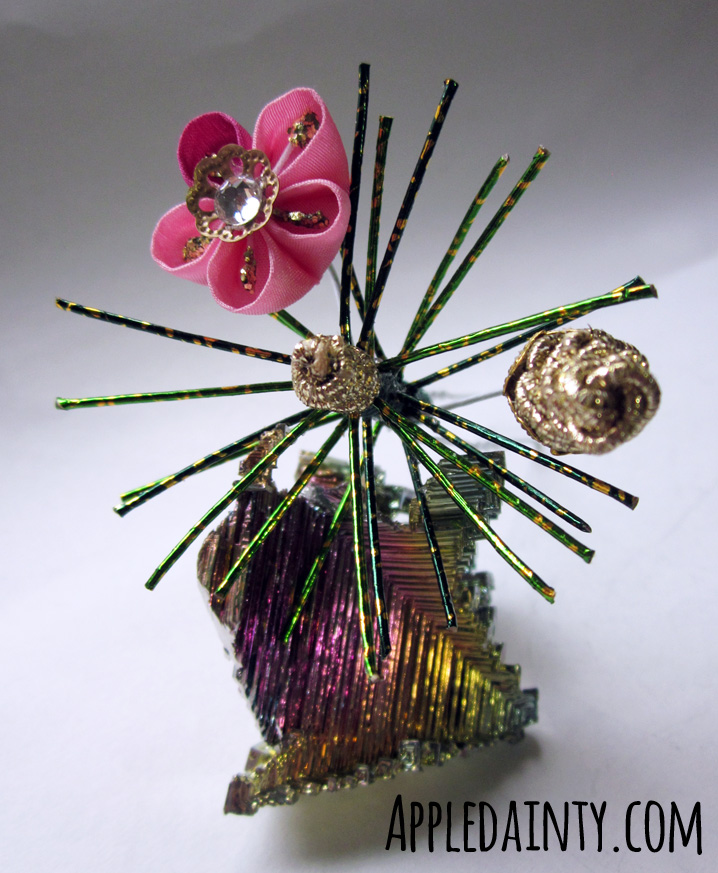 Although the pine needle and pinecone aren't as elaborate or brightly colored, I really enjoyed the process of reverse engineering how they are made from small, grainy photos. It was a challenge, and I feel like the results worked out pretty well. I am especially fond of the little pine cones, which were crafted from glitterwire.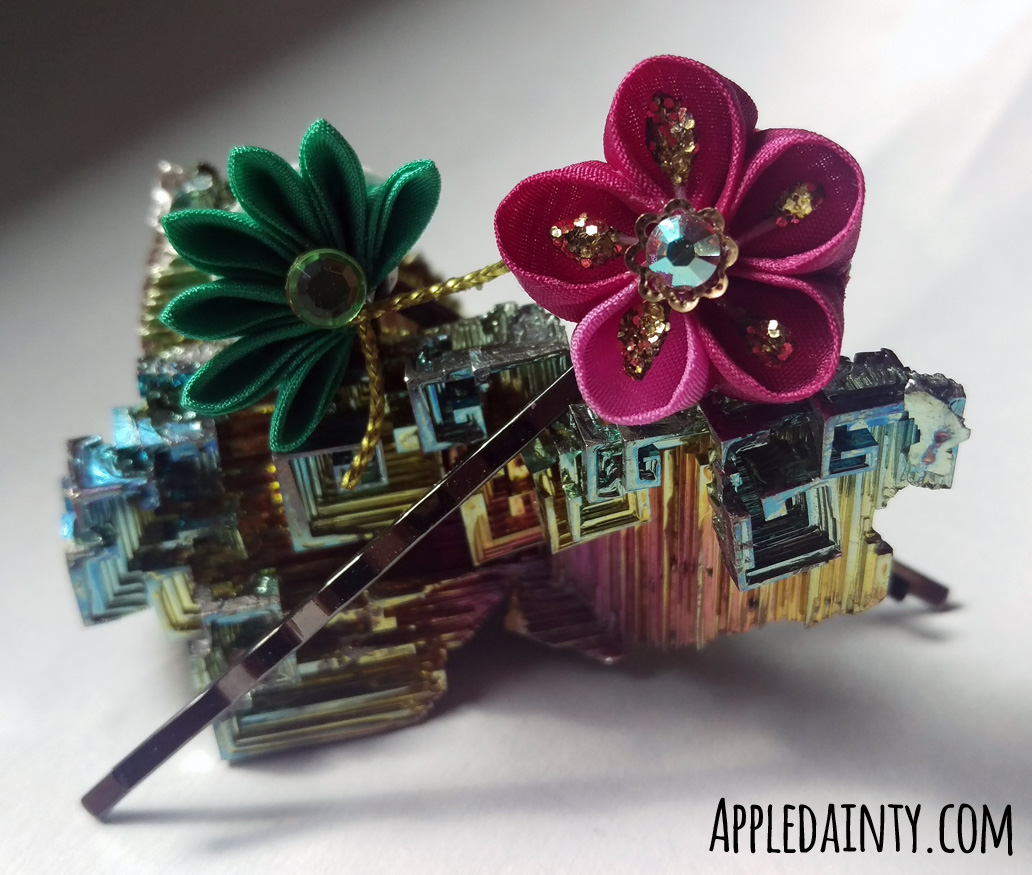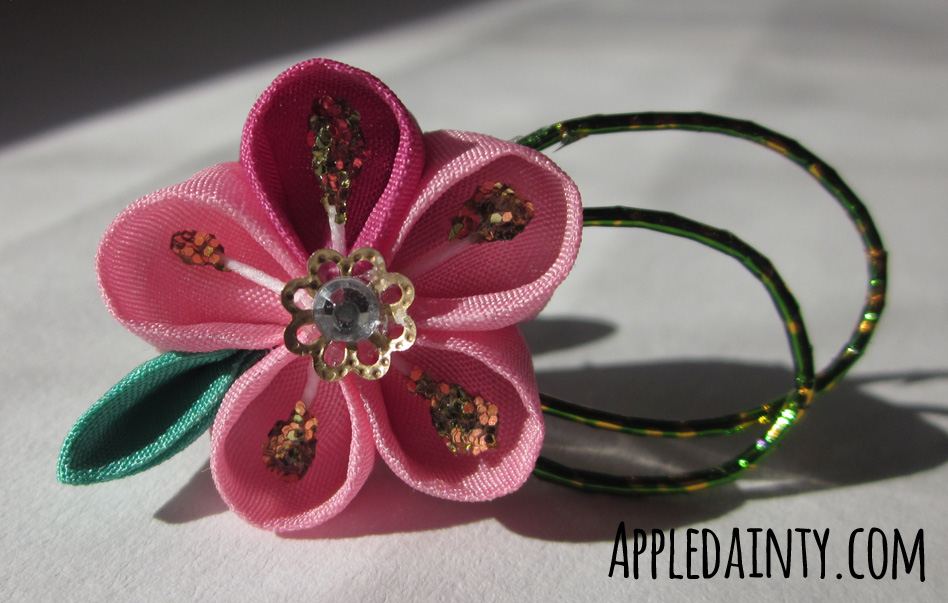 For my December and January hairpin sets I actually made two varieties – one set with two plum blossoms, and one set with plum and pine.
I like a little bit of asymmetry in my fashion choices, so I like the plum + pine combination better. It's also nice to have two different types of pins instead of just one; variety is the spice of life, eh?
I used to sell my hairpins individually and strove to make each pin unique and special on its own. I still think my pins are special, but I can produce them a lot faster and suffer a lot less stress when I can work on designs that have a bit of uniformity to them. I can express my creativity better through larger, more elaborate pieces anyway, and sales seem to go a lot better when the smalls pins come in a set of two.
I also tried a couple new products at SaskExpo – earrings and lapel pins. The earrings didn't go over so well, the lapel pins did pretty well. Since kanzashi seems to go over as a formal ware type of accessory, I decided to keep the lapel pins but not do earrings anymore.
So, for those who like mystery bags, if you get one from me it will probably have kanzashi earrings in it along with original art, leather bracelets and other goodies. There's still so much left to do before Calgary Expo Holiday Market, but I'm really looking forward to it.
I've never been a vendor at a holiday market before, and I really enjoyed Calgary when Dave and I visited there last year. I think it'll help me get into the holiday spirit and start the season off right.
Anyhoo, that is all I have for this week folks.
If you're in the Calgary area I hope to see you November 25th and 26th at table 913 at the BMO Centre! I'll be there with all my fantastical floral fancies.
And as always I hope you check back next week for more art, crafts, or cookery here on the Apple Dainty Blog!