I'm continuing my quest to use up some of my old stock of colors this week with more old favorite kanzashi flowers – plum blossoms.
Plum blossoms hold a special place in my heart. When I was living in Japan I arrived in winter, the first winter I ever really experienced having grown up in tropical weather. The plum blossoms were the first flowers to arrive in spring; they bloomed even before the cherry blossoms did. Most people think of cherry blossoms then they think of Japan, and so do I of course – but I also think of plum blossoms.
By making these two hair pin duos and small trio, I managed to use up the darker plum color which I was really fond of.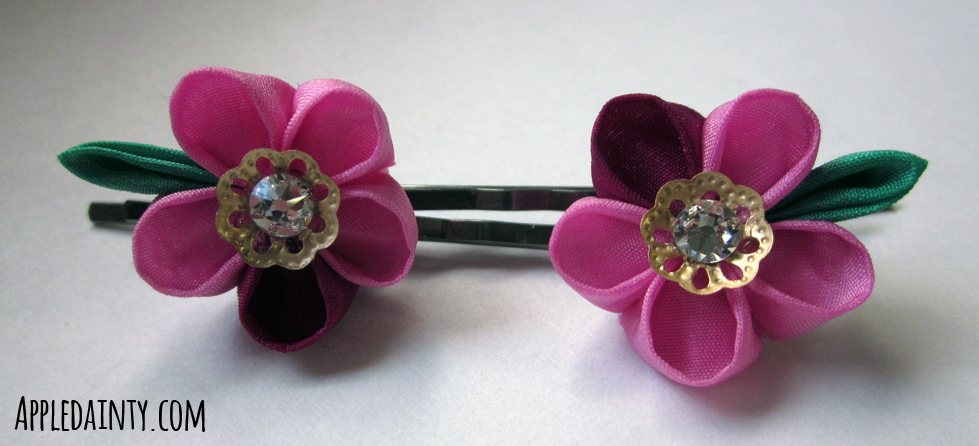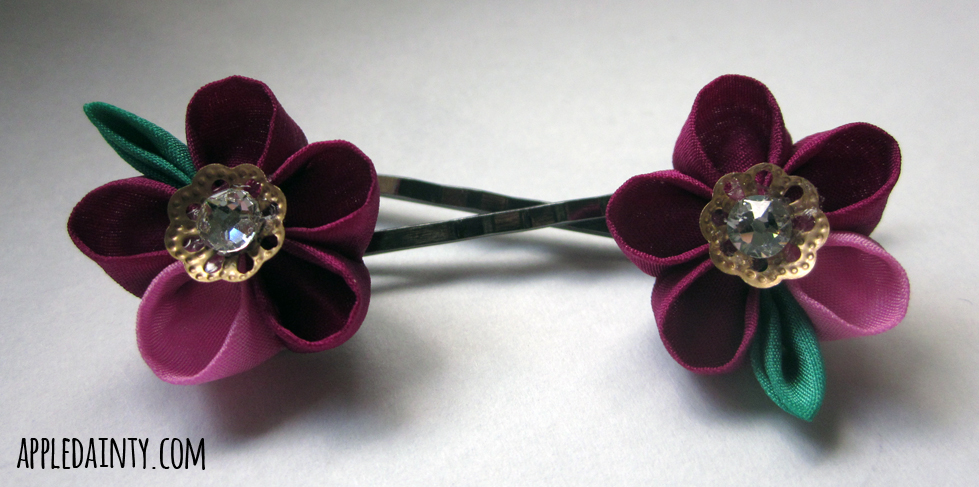 I struggled a lot when I was first learning to dye fabric. What I struggled with most was developing dark, rich colors. This dark plum red was one of my first successful attempts at dyeing a darker color. I'm a little sad to see it go, but also relieved to have more space in my storage bins.
Now maybe I can try for a nice bright red or maybe a purple? I'm also really intrigued at the idea of mutli-toned petals. When you can dye fabric yourself the color opportunities are basically endless.
Anyhoo, that's all for this week's blog post. If you like my work, you can also find it available for purchase in my Etsy shop – and be sure to check the blog next week for more art, crafts and cookery!