Hello my lovely readers! It's been a few weeks since I last updated the blog, but never fear. I have been super busy preparing for my upcoming appearances. I'm only vending at shows in Saskatoon this year, as I didn't get into CalgaryExpo or Otafest. If you want to see me at your local convention, you can always recommend me to the convention staff – especially if it's anime or a Japanese culture oriented show. And, of course, I also have an online shop.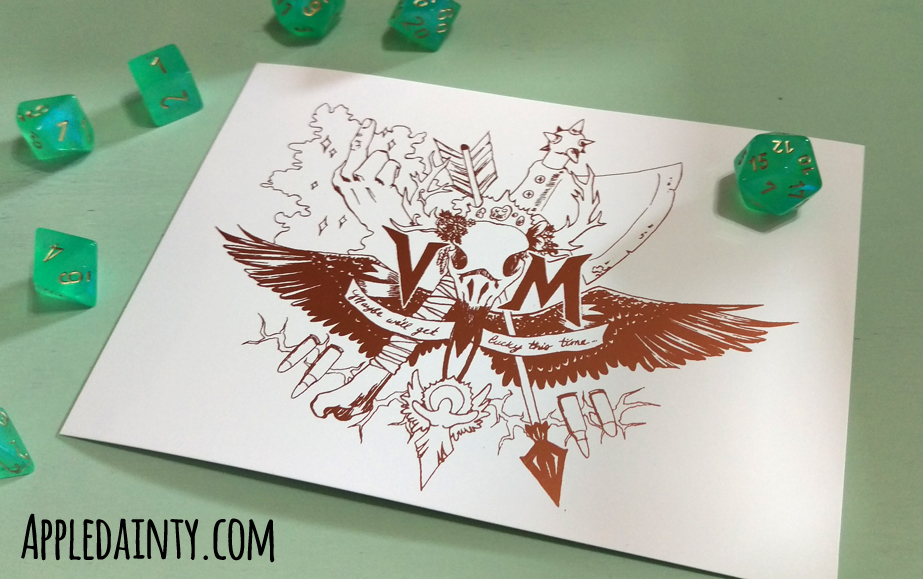 Speaking of the shop, you may (or may not) have noticed that I updated the shop with some new items over the weekend – namely prints of my Vox Machina Reliquary Project logo and Keyleth portrait. I'm super excited about how the rose gold foil prints came out! I also listed some tsumami craft lapel pins – cherry blossoms, irises, and clematis.
I'll be continuing to update the shop every weekend with new listings up until my first show of the year – Ganbatte Con. I'll be at Ganbatte Con July 21st & 22nd, both in the artist alley and hosting a panel on Tsumami Zaiku on Sunday morning. There will be a door prize for one lucky panel attendee; hopefully that's a good incentive to get up early after a late night of convention partying?
Table locations haven't been announced yet, but I will update the Appearances page as soon as I have more information.
I've got lots of new tsumami kanzashi on the way, and a few more projects I'm excited about, so hopefully I'll have the time in between stock prep to share with ya'll.
Anyhoo, that is all I've got for this week. I hope you all have a lovely weekend and check back again next week for more art, craft, or cookery!