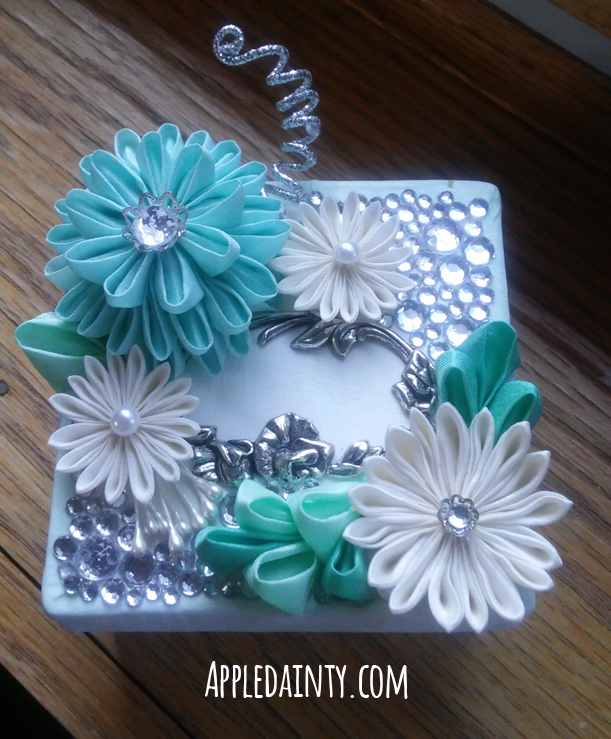 I've been plugging away at my collection of kanzashi encrusted boxes, and this week I finished up the nice square shaped box.  I've been trying to think outside the box – or should I say inside the box?
For this one I finally got to use one of the special little bits I've been hoarding for years.  The silver tone art nouveau style frame in the middle of the box top has been in my collection of shiny decorative bits since I was in college – a good seven years now. Every time I have the chance to use something from my stash I feel like celebrating, even though half the time that means I ended up having to buy five other things to finish the project. Hah!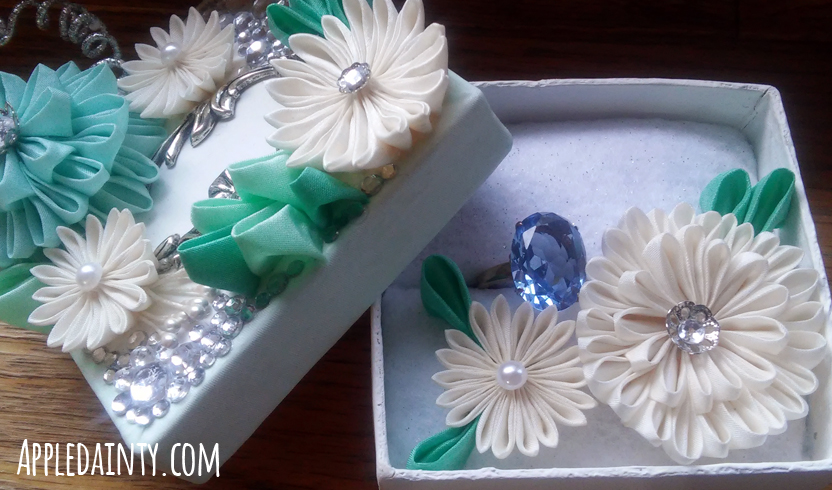 The inside of this box is padded with packing foam my husband scavenged for me and a felt that has a slight glitter to it.  The flowers are, once again, ones that I re-purposed from a wedding project that never came to fruition. The cocktail ring, which is not included, was my Grandmother's. I believe it's a blue topaz, and it's one of my treasures. I don't wear it very often, since I'm always afraid I'm going to bang it up, but it's nice for photos!
If you like this box, it's now available through the Shop. And of course, if you're looking for something extra special, I'd love to discuss creating a bespoke piece just for you or someone you love! You can send me a message through the form on the Bespoke page if you're interested in commissioning me.