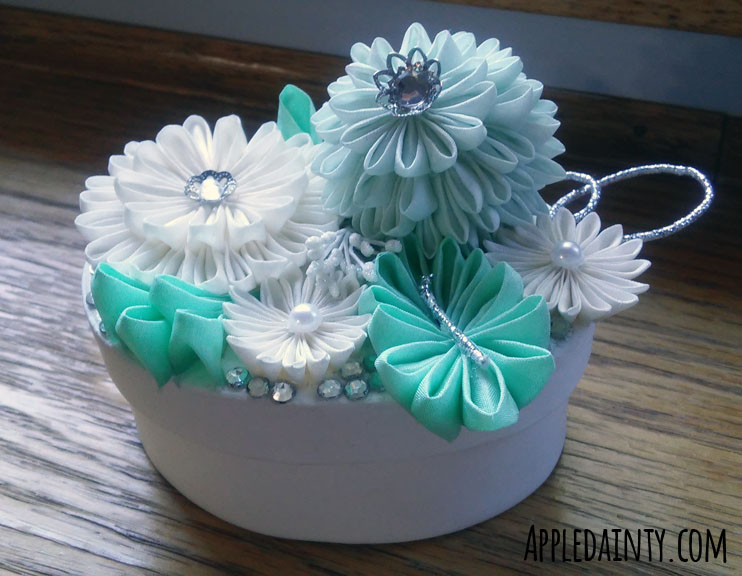 I've been hard at work decorating the inside of my kanzashi trinket boxes, the first of which I posted about last week. Now that I've had a little more time for these ideas to percolate, I decided to go ahead and call this a collection – and the name of this collection is Unboxed.
I've also bought several more boxes and have been doing some brainstorming for them. I want to go more elaborate, more detailed, if possible. I really enjoy the concept of opening up a box and finding a surprise inside; not just a gift, but the box itself being part of that surprise. As a kid, I loved Polly Pocket; so to me this is like a fulfillment of that childhood love as an adult. My husband is also a big fan of dioramas, so he's excited about this particular series.
For this second box I decided to go a bit simpler, and added a few more flowers and leaves to the interior. It's not a ring box in particular, but it's still great for storing jewelry. If you like this box, it's now available in the Shop. I also do custom work, so if you want something extra special just mosey on over to the Bespoke page to shoot me a message.
I think these boxes might give me the chance to flex my sculpting muscles too.  Anyhoo, that's all for this week. Check back next week for a fresh new blog post!