For the few people who follow this blog, I'm sure you've noticed how inactive I've been for the last several months. The end of 2022 was rough, but now that we've entered the new year and Spring is on its way, I am trying to get caught up – if not fully back in the creative saddle.
Part of that means posting completed projects, like this one, which I finished for last year's Jack Millikin Centre & Wiebe Works Wearable Art Gala. My participation in this event was supported by a grant from SK Arts, which I am ever so grateful for.
Many of my tsumami-zaiku pieces are hair accessories, which is what the art form is most well known for, but for the gala I wanted to present at some pieces that weren't hair oriented. I already had an in-progress shoulder piece, which unfortunately doesn't photograph very well, and thought it would be good to add a matching earring.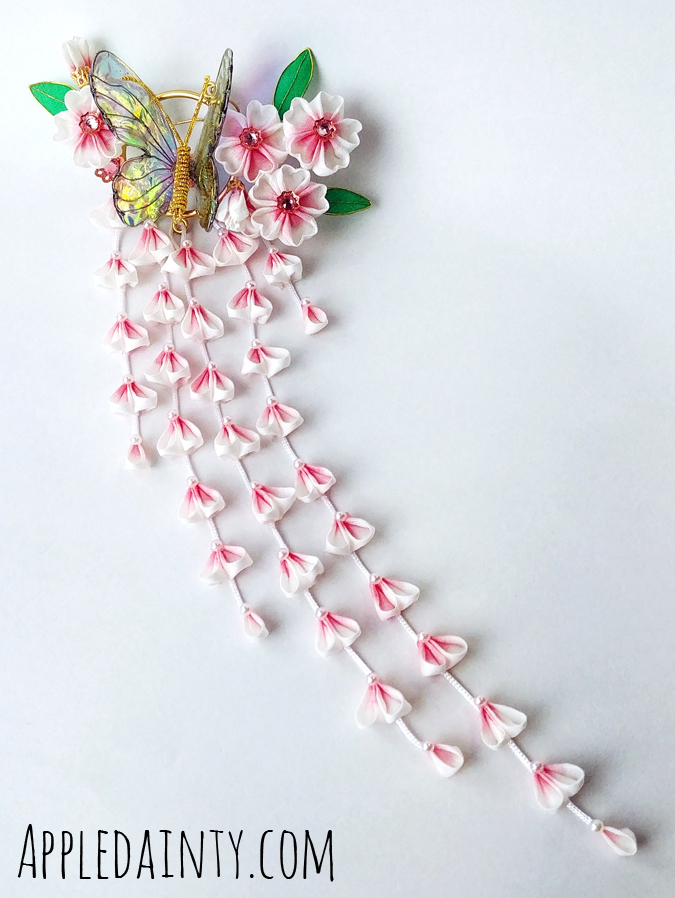 The base of this earring was a blank from Michael's. Maybe that makes me sound like an amateur hobbyist, but to be honest I really enjoy Michael's. They might not have everything I need – tsumami-zaiku requires a lot of specialized materials – but sometimes just looking around at what's on offer gives me ideas. I saw these earring blanks and immediately knew I could make something cool with them, so I grabbed them.
I have a habit of wanting to make everything myself, completely from scratch. While I think this is admirable, I know it's just not practical. I try to make things form scratch when I can't find an existing ready made version – or when I want to try and recycle materials. For example, I occasionally make my own flower stamens – it allows me to control exactly how the stamens look, and lets me recycle some of the stiffened string that ends up being cut off from my store bought stamens.
That said, while I could put together a similar earring base myself, I don't feel the need to when the version I bought ready made is already perfectly suited to the idea that they inspired.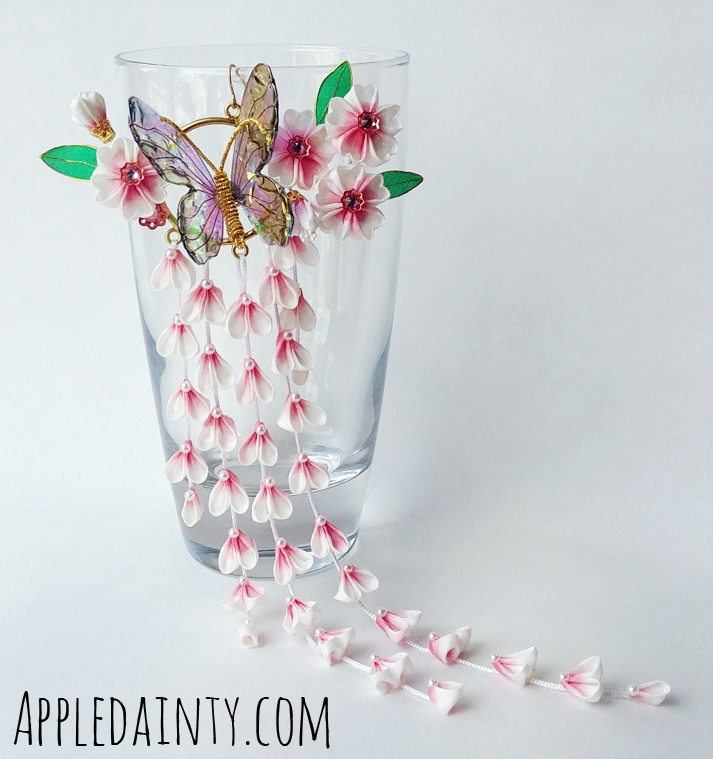 I've probably mentioned it before, but shidare are one of those elements of tsumami zaiku that have always given me a bit of pause; at least, they did until I completed my Wisteria Halo Headband – which was another one of the pieces I entered in the wearable art gala. After pushing myself to master shidare with the wisteria halo, this project was actually a little bit easier to take on.
I ended up gifting this piece to a friend's daughter for Christmas, but I love how it turned out so I fully intend on creating more variations of these statement earrings. Maybe I'll even make one for myself!
Anyhoo, that's all I've got for today. 🙂 Thanks so much for reading and I hope you check back again soon for more crafty goodness!