I've had the pieces for this set sitting on my desk partially finished for more than two years. Sailor Moon is one of my favorite animes, and I always thought it would be fun to do a Sailor Moon themed kanzashi set – especially for one of the conventions that I attend.
Since Ganbatte Con is finally back this year, I decided to celebrate by actually finishing this long languishing work in progress.
It's the largest scale project that I've worked on in months; most of the tsumami zaiku pieces I've produced recently have been small – lapel pins or hair pins and clip sets. While I don't mind making lots of small pieces, it does feel good to have finished a larger set.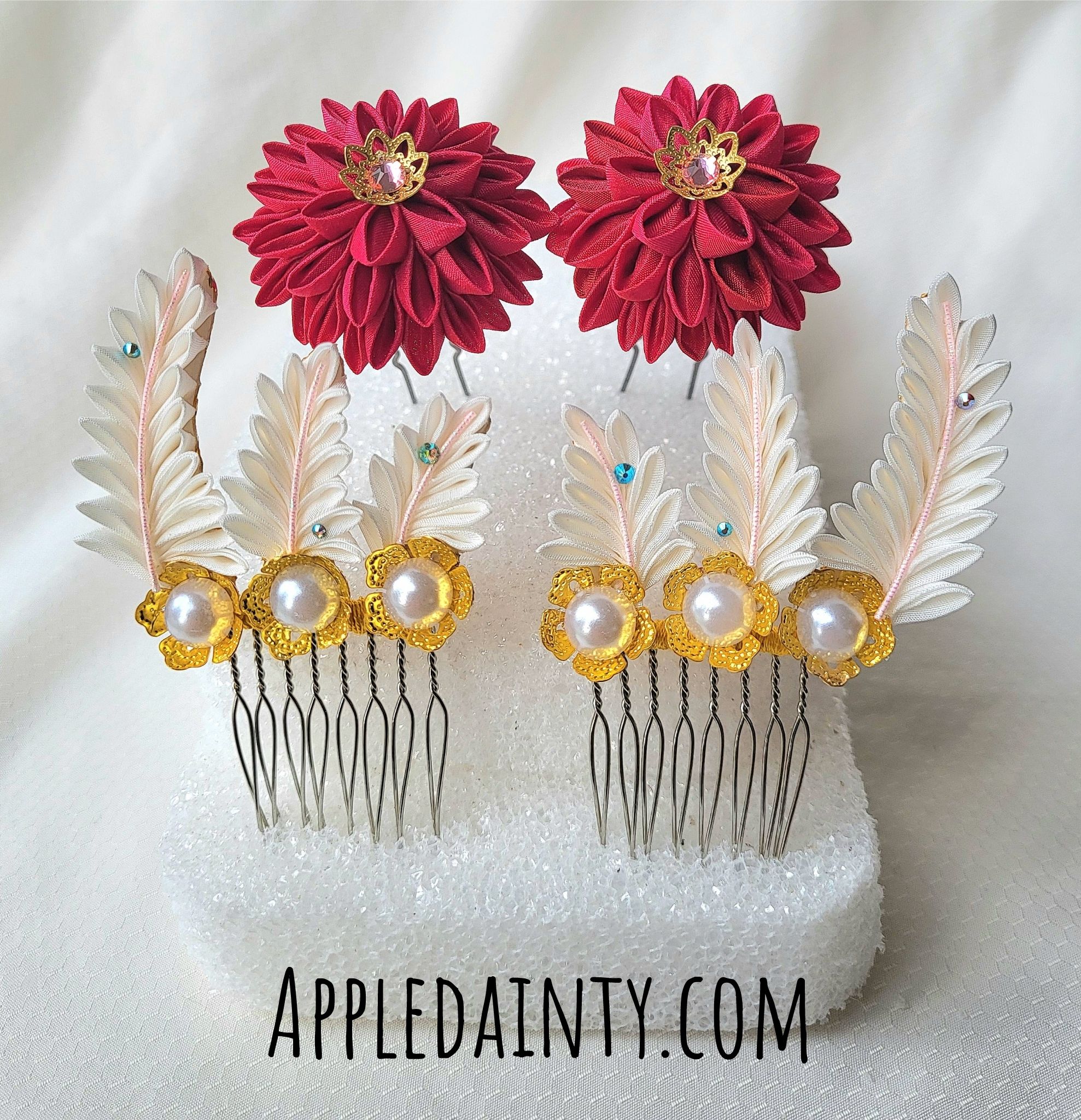 I have another long standing work in progress that I want to wrap up, but after that I have to complete my piece for the upcoming exhibition I'm going to be participating in Japan, which is being put on by the International Tsumami-zaiku Association. This project is going to, hopefully, be a fun mash-up of Saskatchewan and Japan. I don't want to reveal too much before the show, but I'm looking forward to stretching my creativity with this project.
I am feeling pretty good about this set of Sailor Moon themed kanzashi. It brings back warm, nostalgic feelings and definitely gets me in the mood for my upcoming trip to Japan. Speaking of the trip, if you're interested in Japan, I will be posting lots of photos on my Instagram, and videos on Youtube.
Anyhoo, that's all for today, but I hope you'll check back again soon for crafty fun times!