This week I've been crafting and photographing new medium kanzashi for Anime North. I have a set of standard designs that I use for traditional motifs, so you may have seen some of these before. But, I'd like to think that they come out slightly different every time. New dye lots, materials and of course – time an experience – lend every piece a bit of its own character.
Of this group, my favorite is probably the fireworks and dragon fly. It's a fiddly design; I tend to work on easier pieces first and have to convince myself to start the more difficult pieces, but they always turns out to be my favorites in the end.  I'm also fond of dragon flies, so I'm looking forward to working on a new pampass grass and resin dragonfly design.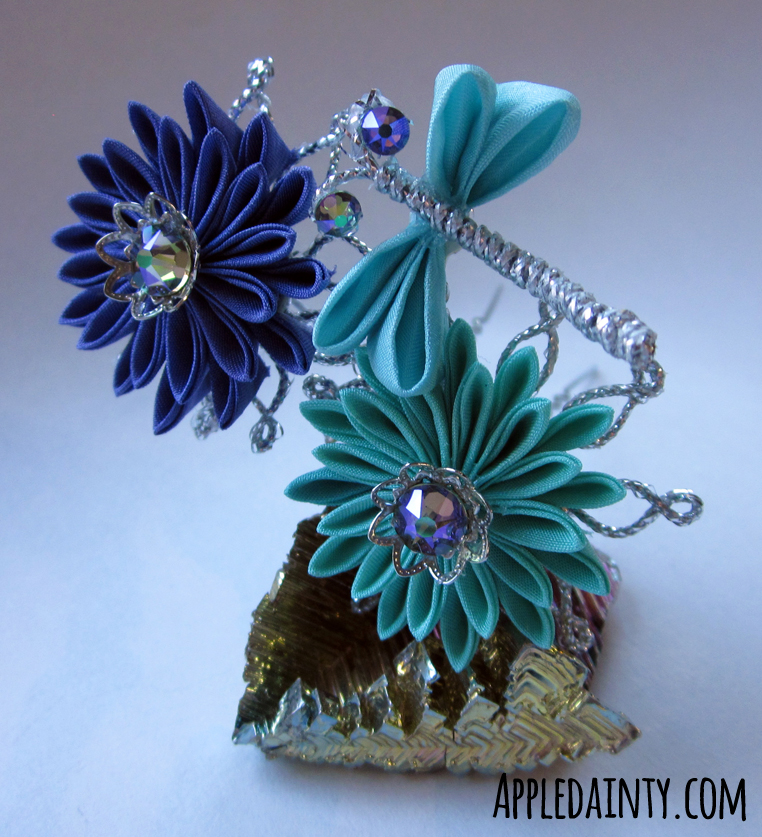 Next up are a couple of designs I've done variations on before – a Gion festival inspired clematis with folding fan, and fall chrysanthemums.
I decided to add some sparkly additions to the folding fan this go around. Ages ago I bought a lot of nail decor kits; they come with all sorts of rhinestones, glitter, and other bits – and I'm always thinking about ways I can use them in my kanzashi. So, if you're looking for interest decorative bits for your own work, decorative nail kits might be a good option.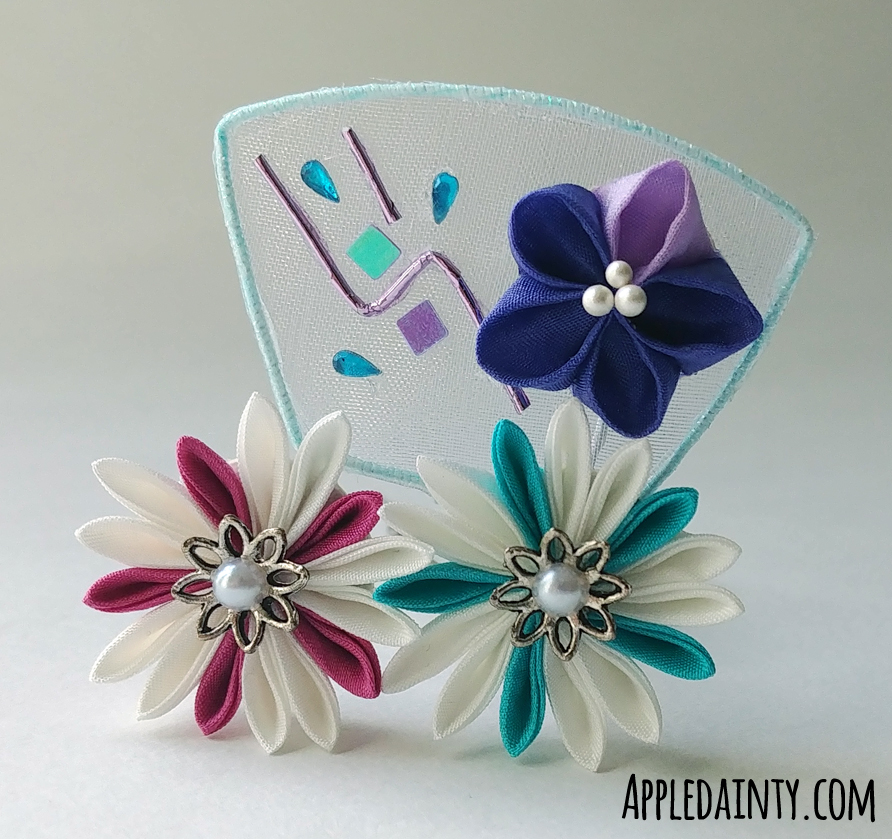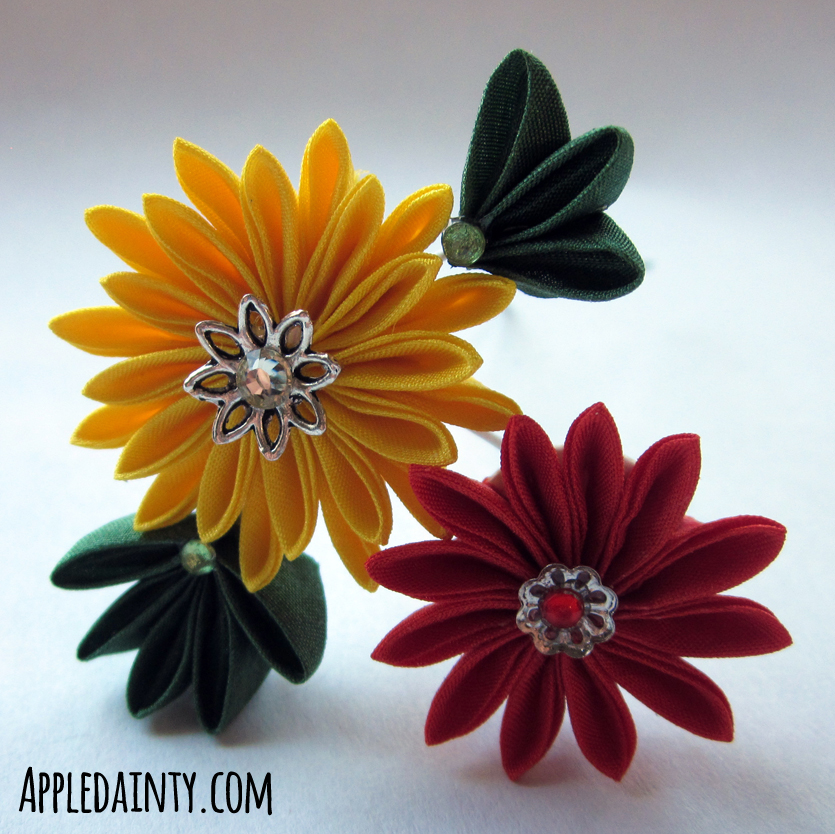 This last piece is actually not 'new' persay; a while back I made a series of Christmas ornament kusudama. They were not as popular as I'd hoped, and have been sitting in one of my storage bins for a while. I was unpacking a few boxes and found this one. I hate throwing things out, so I removed the original string and glued it onto a U-pin instead. Is this what people mean by creative thinking? Hahaha.
These pieces will be available at Anime North's Gallery Momiji in May, along with my pieces from The Pathos of Things. I'm super excited about this show, and hopefully I'll have confirmation on panels and workshops to share with y'all soon. Follow @jfashionnorth on Instagram for fashion – and kanzashi – related announcements!
Anyhoo, if you like this blog and want to help support it, consider buying me a coffee. Your support is greatly appreciated, and I hope that you check back again soon for more art, crafts, and creativity!