I know it's been a while since I've updated, but not for lack of working on new projects I assure you.
Instead, I haven't updated because I've been overwhelmed by an amazing new opportunity – a grant from SK Arts that will allow me to attend a three-day International Tsumami Zaiku Association special event and stay a few more days to do some research for an installation proposal I would like to submit to Bridges Art Movement. I'm so looking forward to eight days of workshops, artist studio tours, introductions to tsumami zaiku supply shops who can help keep my supplies of hard to find materials topped up, touring museums and historical sites, and the chance to exhibit my work abroad – oh, and shopping! Can't forget that, haha.
Not only do I have this trip to Japan coming up, which I am creating three new pieces for, but I also have a convention  in August (Ganbatte Con) and the 2023 Wearable Art Gala as well.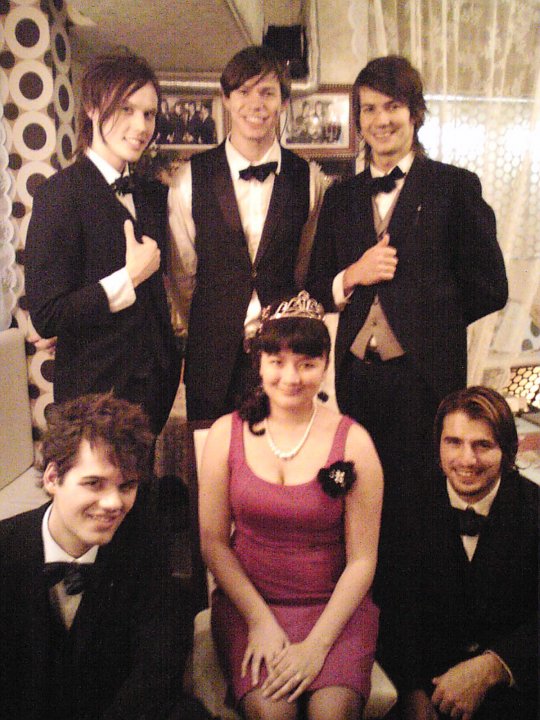 So, in the next few months and all the way through to next year, I'll have lots more updates coming your way!
Since I want to document as much of this new experience as I can, I'll also be creating video travelogues of my trip to Japan which I'll be uploading to Youtube. I've never done this sort of thing before, and I'm certainly no expert in travel or Japan, but I'm hoping that my experiences abroad will at least be entertaining for my friends and family – and the faithful readers who follow this site!
Anyhoo, I'm going to leave you with this picture of a much younger me at Butlers Cafe – from back when I was living and working in Japan as an English conversation teacher. Enjoy, and see you soon!