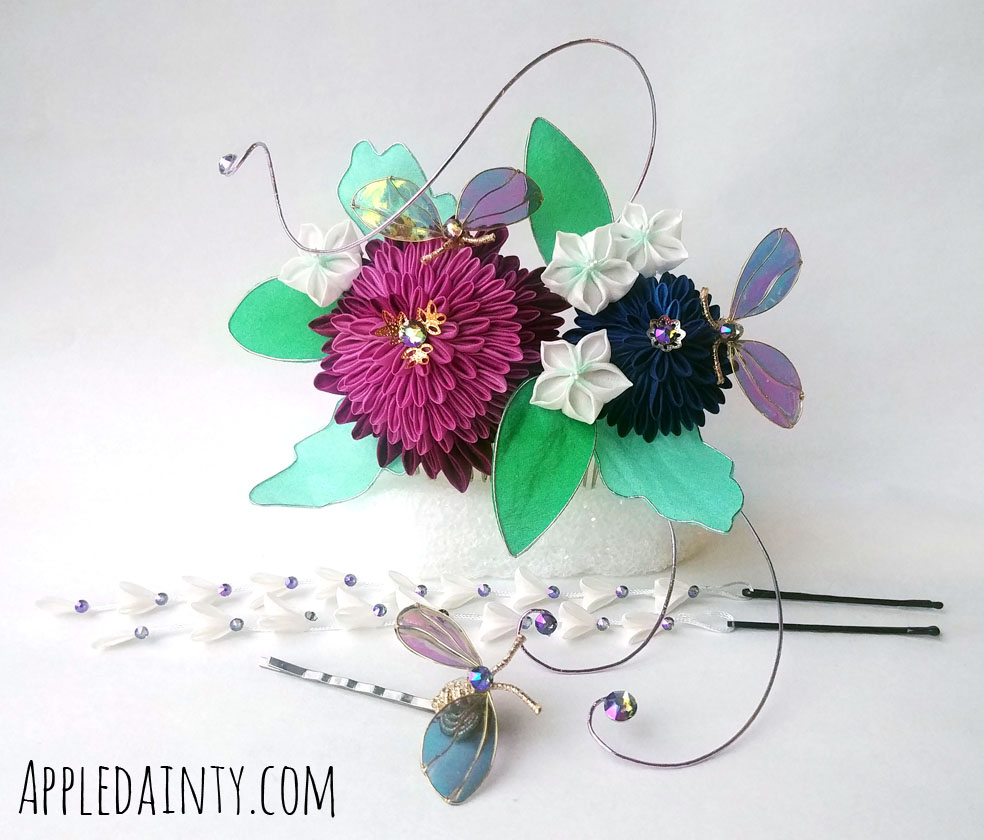 It's been a long time since I've updated here, but not for lack of projects. Just been a little bit slow on the photo editing and blog writing side of things. 🙂
It's December now, but I actually completed this set back in the Spring! It was a commission for a friend's wedding. I love weddings, so of course I was happy to work with my friend Jo to make something just for her.
Jo's actually an incredible artist and photographer in her own right, so I highly recommend checking out here Instagram, littlestargirl!
This set features a big burgundy dahlia, a smaller dahlia in blue, and some white stephanotis blossoms, along with fireflies. The long strands of purple foil mizuhiki (paper strings) with my favorite paradise shine crystals are meant to represent starlight – a reference to the bride's internet handle, of course.
These last two years have been rough on everyone, so when I get the chance to do something that brings a little more light and happiness into the world, I try to grab it with both hands. 🙂 For me, that means working on projects that bring me joy – even if I don't get around to posting them here.
That said, I've got a lot more projects in the works, and even a few that are finished and which I just need to finish editing the photos for. I'll be making a more of an effort to get these projects up on the blog.
I'm hoping that next year will be better than the last two – and hey, it's my year: the year of the tiger! That's a good sign, I think. The last time it was year of the tiger, I got offered a job to teach in Japan.
Thanks for sticking with me, y'all. See you soon!