It's no surprise that I'm not the world's best kimono dresser. I don't practice, and rarely take the time to actually get dressed up in general. But, I have always deeply appreciated the art that goes in creating kimonos, and have a fondness for a number of different kimono motifs and patterns. One of my all time favorites is the Mandarin Duck.
The first time I'd ever heard of mandarin ducks was when one made a mysterious appearance at Central park in NYC. Mandarin Patinkin, or "Hot Duck," was an unusual visitor for this part of the world, and his sudden appearance made the news. I was fascinated by how colorful the duck was, but his striking appearance stuck with me. So, when I started collecting kimono, and discovered that mandarin ducks were a popular kimono motif, I knew I would have to make a matching kanzashi one day.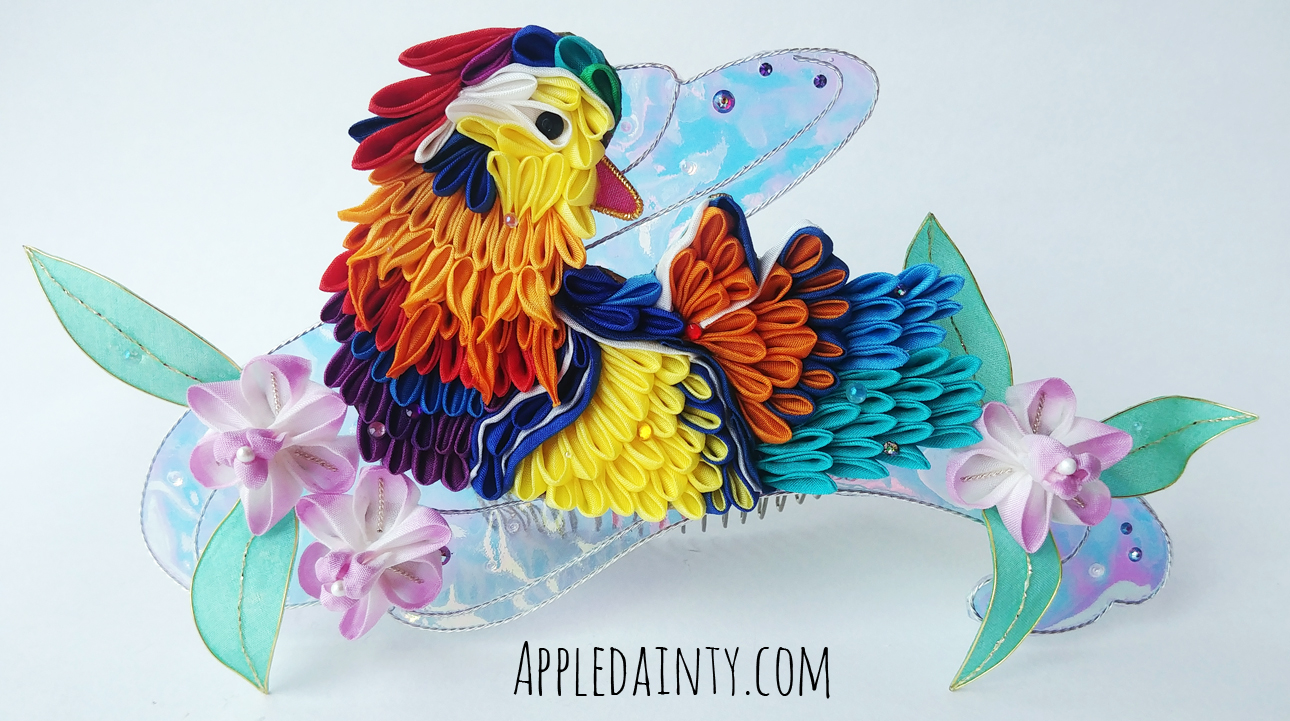 Pairing the duck with water was an easy choice, and with water come irises. I wanted to try a new crafting method for creating the resin water piece, and nearly gave myself a panic attack when I realize the glue that I'd used to adhere the holographic film to the wire frame hadn't fully dried before I layered the resin on top. Thankfully, despite being encased in resin, the glue still dried clear. Panic averted!
This piece turned out pretty much exactly as I'd imagined it, although the colors are a little more saturated than I would have liked. If I had the to do it again, and had more time, I would consider dyeing a less acidic yellow – maybe a buttery cream color.
This piece is part of the new collection of works that I'm bringing with me to Anime North this weekend in Toronto. If you're going to be there, I also hope you'll get the chance to check out my new works in Gallery Momiji! See you there.