Although I do like red maple leafs, especially the deep purpley-red ones (must do some in that color next year!), fall leafs in the middle of turning are also quite lovely. Japan is a very seasonally oriented country, but when I was living there I felt this seasonal shift was tied into the greater cultural acknowledgement of impermanence.
Maple leafs in the middle of turning colors is the perfect example of impermanence. The leaves start green, shift to yellow through orange, then fall. Things change. This isn't bad or good, it is just part of the flow of nature. And, once the snow melts the leaves return with the spring.
A few weeks ago I mentioned that I find crafting maple leaf kanzashi a little onerous – which is very much true. To add to that, when I make these turning maple leaf pieces I have to dye the silk in a two-step process.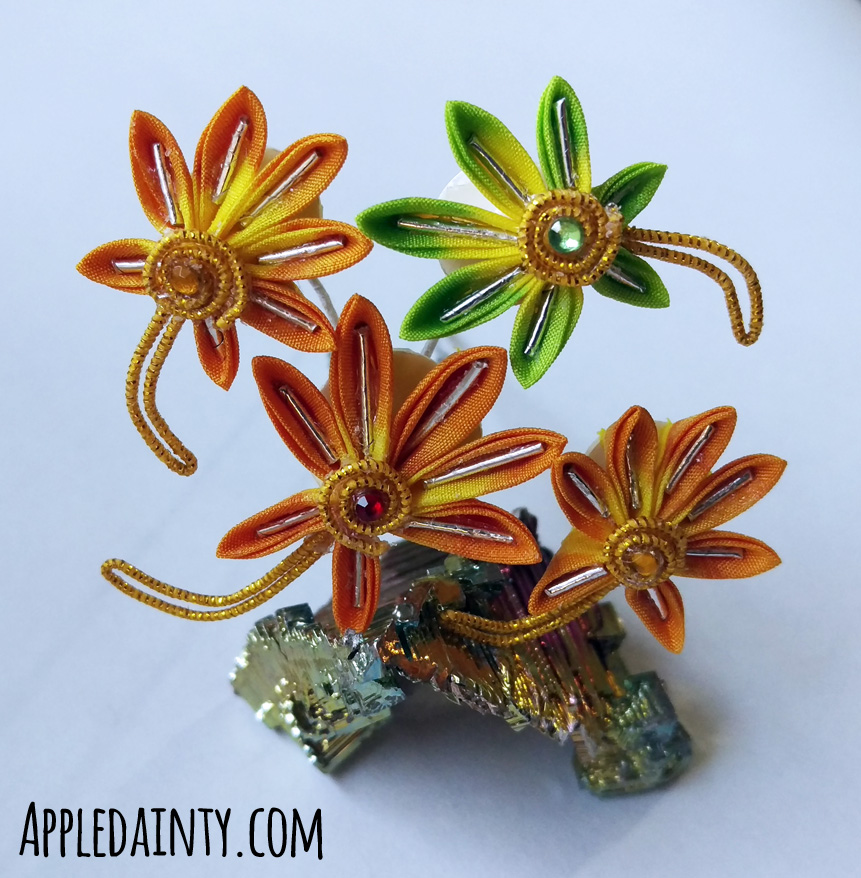 Most of the two-tone squares that I make are white + color. So, I usually start by cutting my 1-inch silk habotai ribbon into squares. Then, I add a dot of dye to the middle of the square to get color on the outside of the petal, or add dots of dye to each corner of the square  if I want the color on the inside of the folded petals.
But, maple leaf squares need a base color of yellow. So, I dye the whole ribbon yellow. Once it's cured overnight (helps prevent excessive bleeding) I cut the ribbon into squares and add dots of either red-orange or green dye to the center of each square. The squares then have to cure overnight again before then can go into a dye setting solution. Once they dry they can get starched and are ready for use.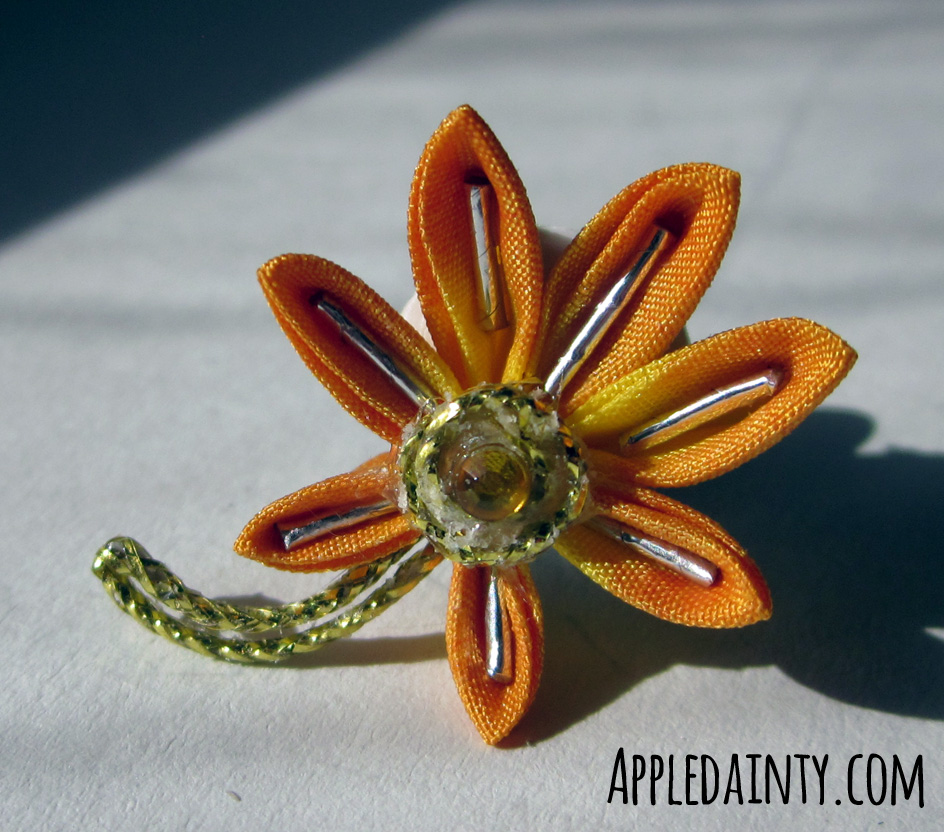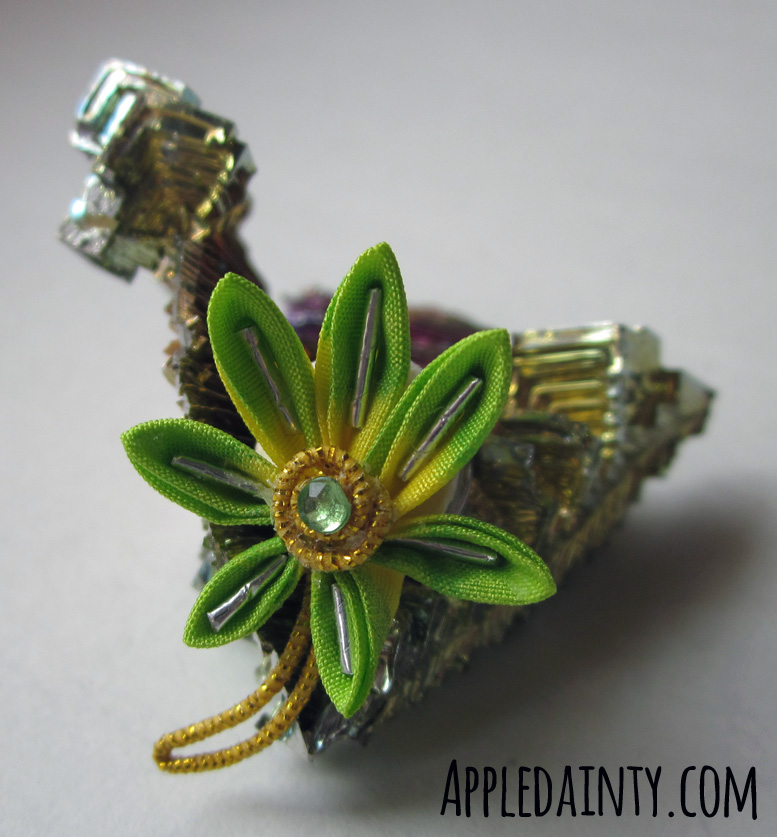 Even though I find the process for dyeing maple leaf squares time consuming and arduous, I am never disappointed with the results. I was very pleasantly surprised when my husband told me he liked the turning maple leafs the best of the new kanzashi I crafted for SaskExpo.
I bought some prints from an artist across from me at SaskExpo, and when Dave went to her booth at the end of the show to buy a couple more she gifted them to him. I let him pick out a pair of hairpins to give her in return – so of course he picked maple leafs!
I am actually working on a large fall-themed kanzashi at the moment. I've stalled out working on it a bit; I finished everything but the maple leafs then got distracted with finishing things for Calgary Expo Holiday Market – or I guess you could say I got myself back on track, since this piece isn't for the Holiday Market. (Hint: It's fanart. I might do an illustration to go with!)
But, since my Mom wants a maple leaf hair accessory for Christmas I'm going to buckle it down and get all the remaining maple leaf pieces done in one fell swoop. This weekend's going to be busy – Dave's got a charity event for Extra Life at his work and I have lots of art to do.
It never fails to amaze me how quickly things chug along when you really need them to slow down.
I feel like Christmas is actually tomorrow, and it only looks like it's a month and a half away. Things in the calendar may be closer than they appear?
Anyway, that is all I've got for this week. If you're going to be in Calgary for the weekend of November 25-26, I hope to see you at the Calgary Expo Holiday Market – Booth #913! And of course, I hope you check back again next week for more art, craft, or cookery!