My friend Mia is the artist/writer/creator of the generally fantastic graphic novel, Tomboy. Haven't heard of Tomboy? Well you should check it out. It's a fantastic mix of psychological thriller, police procedural, and magical girl. These are all my favorite things, so of course I'm rabid for it.
Earlier this year she suffered some pretty serious health problems, and I thought I should put together a care package for her. Unfortunately, I am slow and had a ton of other projects, a craft fair and a new job coming up. I only recently got around to producing some fanart for her care package, and sent it off in the mail. Still working on a few other things, but I figured mailing the flat items on their own was a good idea.
Even more unfortunately, it looks like Canada Post (or maybe USPS, not sure if it got lost here in Canada or after crossing the border) lost my package. My fault for sending it regular post without tracking or insurance. But, I have scans of some of things, and I really want to go ahead and share my love of Tomboy with ya'll.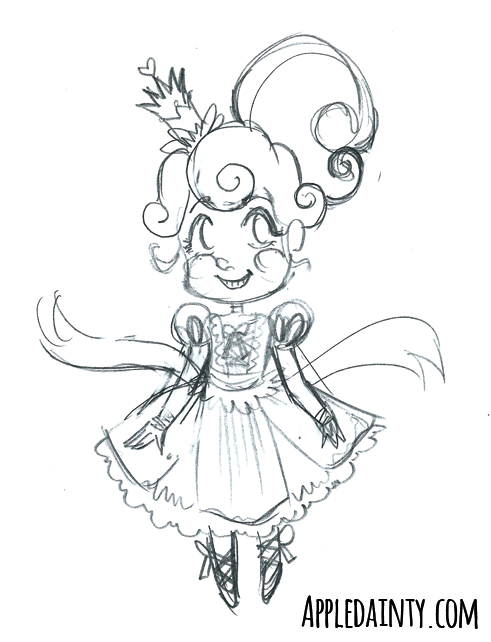 The first fanart I did was a doll of Princess Cheery Cherry, Addison's mascot/sidekick. It's copic on bristol board with star shaped miniature brads for joints. I completely forgot to get a picture of the finished doll, but I still have the sketch for it – sorry guys. :/
For the second piece of fanart, I wanted to do something a little nicer and more serious.
The first few sketches I did were trying to incorporate themes from classical religious imagery. I like them, but ended up deciding on a different design altogether, with a bit more art nouveau and magical girl feel. Also, moths. Eyes are a theme in the books, but I thought I would try to be more subtle. So, I included moths with eyes on their wings instead of actual eyeballs.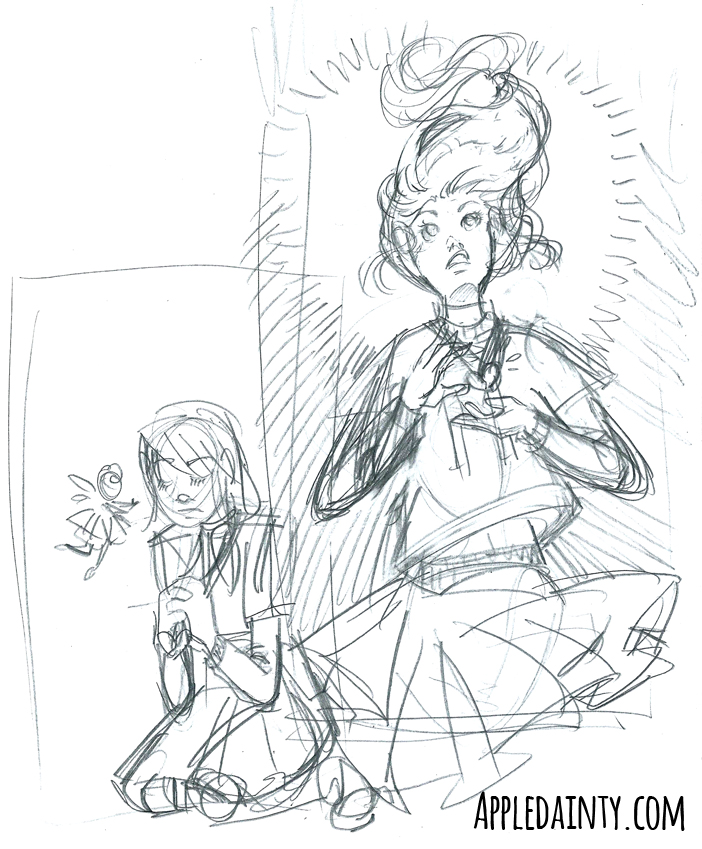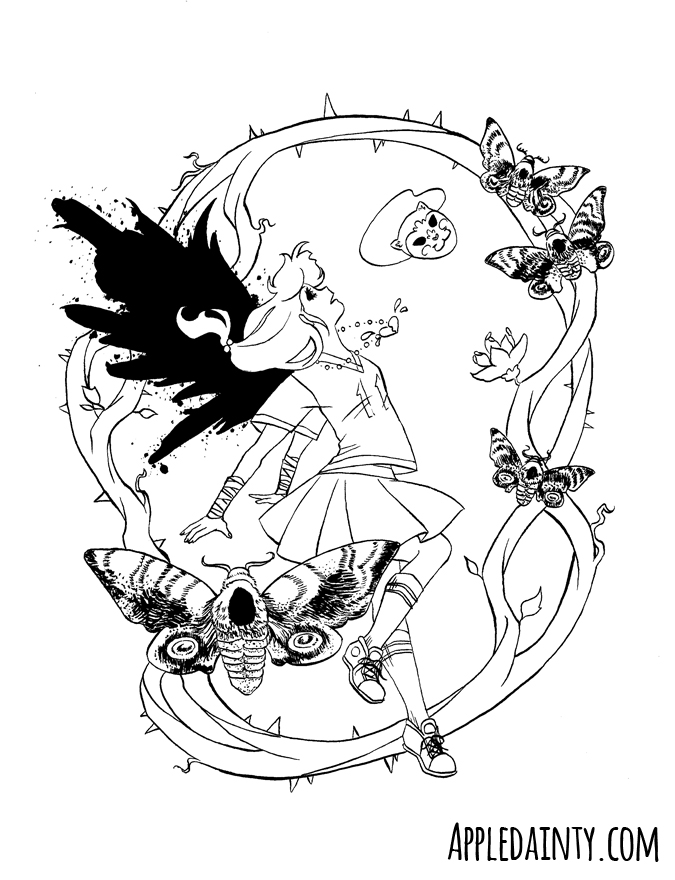 The drawing is croquill with Deleter Black #4 ink on plate bristol board.  I feel like this is probably the best bit of drawing I've done all year. I haven't drawn with a croquill in a long time, so I was nervous and shaky for the first few minutes, but after that it seemed to just…flow. Sometimes when you draw there's this rush of energy and you just know that it's going to turn out, and I feel this way about this drawing. It's not perfect, but I don't feel disappointed when I look at it – even now, weeks later – it feels good.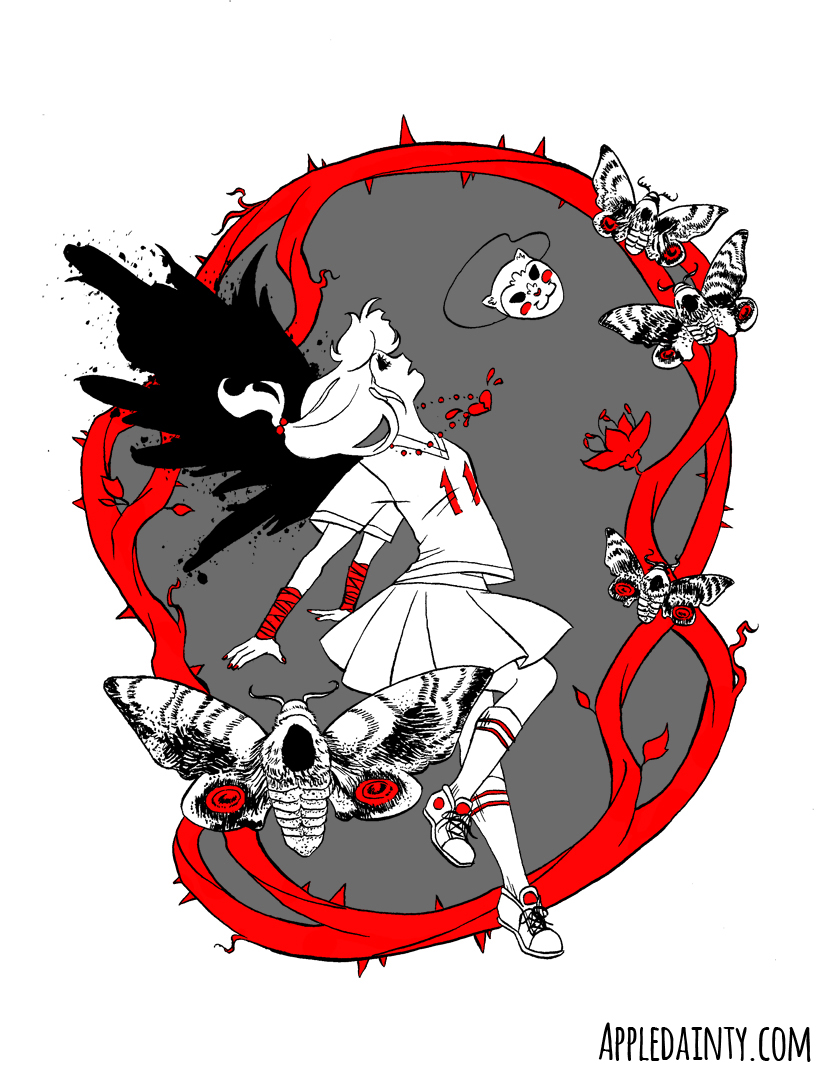 I also did a quick, flat color version of the drawing with a limited palette. Part of me prefers the black and white, and part of me thinks that the color adds a bit to it.
What do you think? Do you prefer the color, or the black and white?