Kusudama are one of my favorite kinds of kanzashi. There is something appealing to me about their round shape; they make me think of balloons and odango although they are neither. They are actually supposed to be medicine balls, but in modern times are really only used as decoration.
You normally see kusudama in bright colors with stripes and swirl with a large tassel, a style I have done before, but I decided to go with something a little different this time around.
Instead of doing stripes or swirls, I decided to go with flowers. I actually own a few different kusudama pins that I bought in Japan which feature flowers and butterflies, so this isn't really unheard of. I just haven't done it myself.
Since kusudama are a motif for February, I thought using a February flower would be best. That said, for my first kusudama I crafted a two-tone camellia with some lovely greenery, and used more of my aqua silk squares for the background fill. Maybe one day I'll finally use all the aqua color, but that day has not yet come!
I normally put lots of yellow pips in the center of my camellias, but I felt like this kusudama needed a little sparkle. So, I added a beadcap with a faintly pink swarovski crystal instead. It makes me think a bit of a crown on top.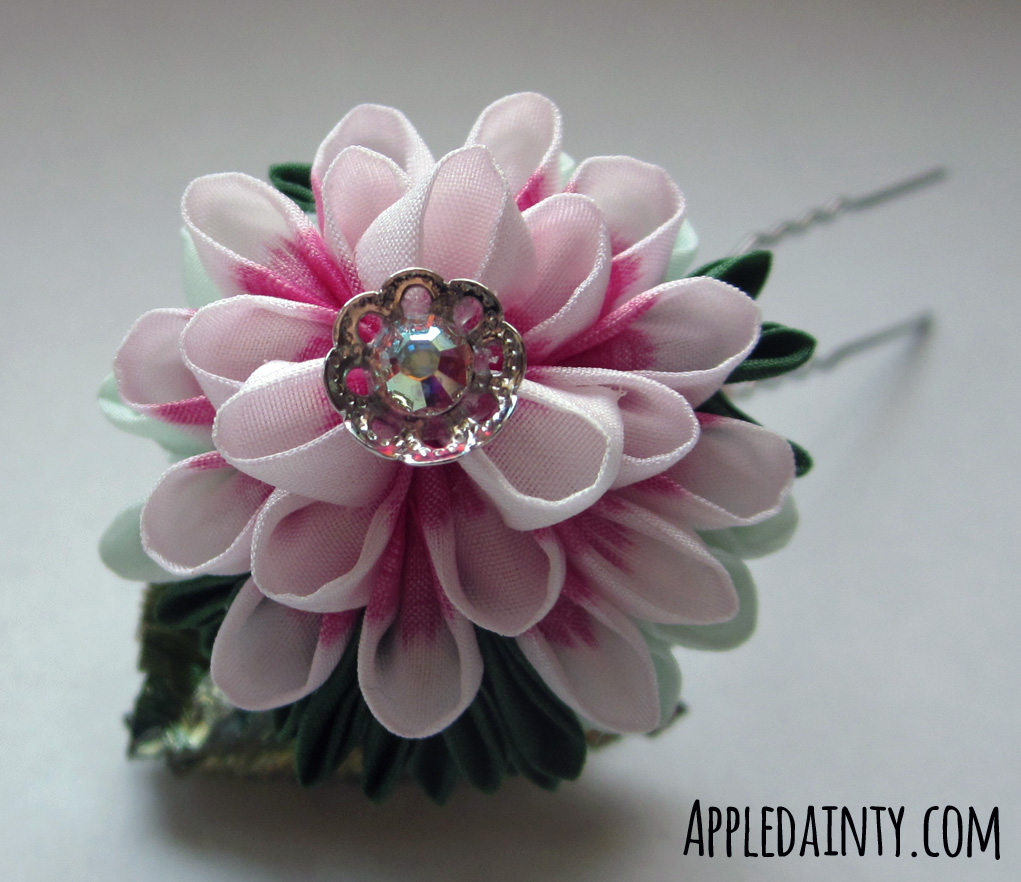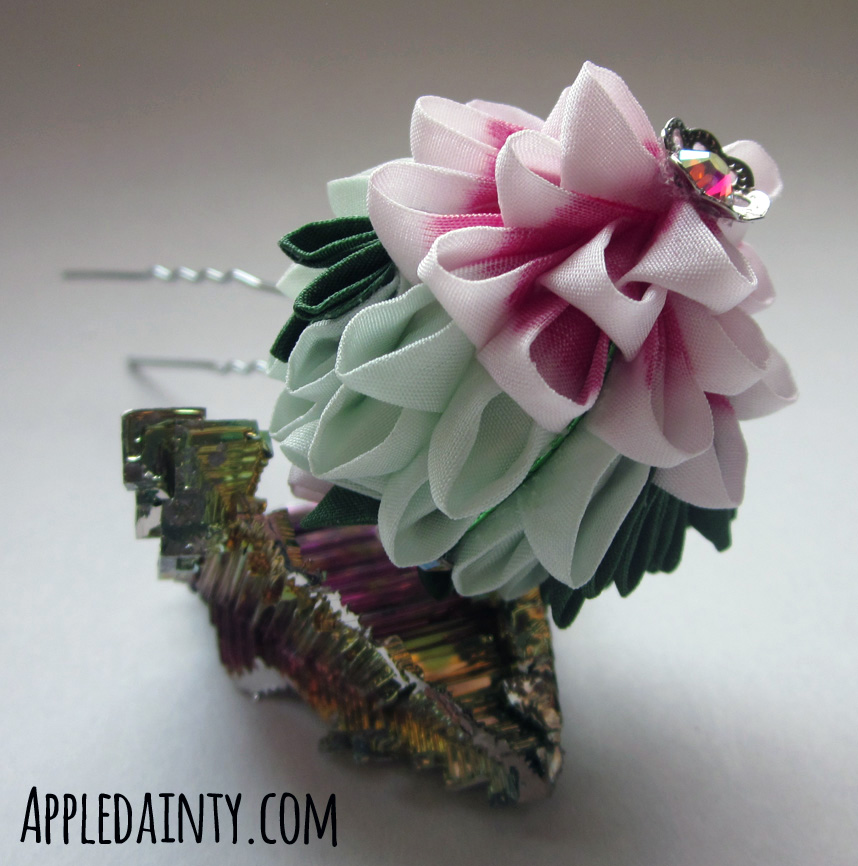 When I started working on the second kusudama, I decided not to make it identical. I really wanted to take advantage of the round shape of the kusudama and feature different flowers as you spin the pin around. One 'side' has a two-tone camellia with yellow pips in the center, and as you spin it around a white and yellow clematis is revealed.
I am excited to work on some larger kusudama in the future and have been thinking about ways to incorporate modern themes into my kanzashi work. Maybe I can use the round shape to tell a story as you spin the pin around? Maybe depict the seasons by having different types of flowers as you spin the pin around? Maybe I could go more kitschy by crafting kusudama with candy-stripe like patterns.
Anyhoo, that is all I have for today. Thank you for reading and I hope you check back again next week for more art, crafts, or cookery!